Good news for those with diffuse large B-cell lymphoma (DLBCL):"Regeneron and Zai Lab to develop and commercialize REGN1979 in China"
Regeneron Presents Positive Data on Lymphoma Candidate: Regeneron announced positive early-stage data for pipeline candidate, REGN1979. The data will be presented at the 24th Congress of the European Hematology Association (EHA). REGN1979, an investigational bispecific monoclonal antibody, is being evaluated in patients with relapsed or refractory (R/R) B-cell non-Hodgkin lymphoma (B-NHL). The data also includes patients with R/R diffuse large B-cell lymphoma (DLBCL), who had progressed after CAR-T therapy. The primary objective was to assess the safety, tolerability and dose-limiting toxicities of the candidate. High response rates observed with REGN1979 in both relapsed or refractory diffuse large B-cell lymphoma and follicular lymphoma were encouraging. Moreover, two patients, who failed CAR-T therapy and received REGN1979 80 mg, achieved complete response.

The R/R follicular lymphoma (FL) grades 1 to 3a treatment arm showed an overall response rate of 93% (13 of 14 patients) in patients, who received doses of 5 mg or more, with a complete response rate of 71% (10 of 14 patients). In DLBCL patients treated with REGN1979 80 mg to 160 mg, an overall response rate of 57% was observed. In R/R DLBCL patients, whose disease progressed after CD-19 directed CAR-T therapy, two out of four achieved a complete response.The company will initiate a phase II program later in the month for a potential registration, and proactively evaluate active REGN1979 doses in indolent and aggressive non-Hodgkin lymphoma.
These response rates show great promise, new hope and further clinical trials are in the works. At University of California Irvine they are recruiting patients:
If you have a diagnosis of DLBCL you may be a candidate to get the treatment. It is a "safety and tolerability" trial, so this is very early in the process. Any patient can contract the Clinical Trial and see if they qualify. There is no cost, and there is no harm in asking. Contact:
Contact: Clinical Trials Administratorclinicaltrials@regeneron.com
To get more information. Here are cancer centers that you could go to:
Locations
United States, California
University of California, Irvine
Recruiting
Orange, California, 

United States

, 92868
Stanford University
Recruiting
Stanford, California, 

United States

, 94305
United States, Florida
Moffitt Cancer Center
Completed
Tampa, Florida, 

United States

, 33612
United States, Massachusetts
Dana Farber Cancer Institute (Massachusetts General Hospital and Beth Israel)
Recruiting
Boston, Massachusetts, 

United States

, 02215
United States, Minnesota
Mayo Clinic
Recruiting
Rochester, Minnesota, 

United States

, 55905
United States, New Jersey
Rutgers Cancer Institute of New Jersey
Recruiting
New Brunswick, New Jersey, 

United States

, 08901
United States, New York
Memorial Sloan Kettering Cancer Center
Recruiting
New York, New York, 

United States

, 10065
Weill Cornell Medical College
Recruiting
New York, New York, 

United States

, 10065
Hawaiʻi residents would probably choose Stanford or UCI.
It never hurts to check out a Clinical Trial just in case you need urgent access to a new and promising treatment. Clinical Trials are free except that _ for Hawaiʻi residents _ travel costs may be yours to pay.
Roundup has been known to cause DLBCL, and so if you also had a job that exposed you to Roundup, you may be entitled to hold Roundup responsible for your illness and recover money damages that could help you get treatments that your insurance won't pay for. The manufacturer knew of the cancer-causing power of Round-up but chose huge profits over people's lives.
Being proactive about health is the best way to thrive, and survive.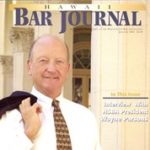 A resident of Honolulu, Hawaii, Wayne Parsons is an Injury Attorney that has dedicate his life to improving the delivery of justice to the people of his community and throughout the United States. He is driven to make sure that the wrongful, careless or negligent behavior that caused his clients' injury or loss does not happen to others.