When I first meet with a victim of clergy sex abuse, I do not take notes. I listen. I listen and don't record anything by writing it down or using an audio recorder. It is important that I concentrate on listening to what the person wants me to know. It is important that the person feels safe. And, in most instances "feeling safe" in talking about this subject is very difficult if not impossible. I explain at the beginning that until the person tells me that it is okay to take notes, I don't record anything. Listening to my clients is important for me to be an effective legal representative on their behalf. Sometimes we meet two or there times before the person feels comfortable enough to start getting things down on paper, which, of course, we have to do.
One-on-one. My name is Wayne. What is your name? I live in Honolulu and have been a trial lawyer for over 30 years. What about you? Tell me about yourself. That's how we start.
I cannot represent you unless you tell me everything and _ I have learned _ that you need to find out for yourself if you can trust me, and trust my staff? Is Wayne Parsons the right lawyer for you? Do I really want to file a case against the church? What is involved? When you call my office, you are interviewing me for a job. A serious job. We need to get it right, together.
I was not abused. So I can empathize, but I cannot know what you went through …. what you are are going through. Your life is unique and every victim of sex abuse must be treated as an individual with their own story and their own feelings.
You are not alone. The world hopes that you will stand up and demand Justice. The entire world is turned against the perpetrators who took advantage of innocent young people. And it is understandable when a victim decides not to bring a claim. But if you decide to explore your rights and get a better feeling for what is involved, call me to talk about it. I promise you that I will listen, and explain what is involved. My name is Wayne Parsons and my cell phone is 808-753-0290 and you will talk to me. Only me.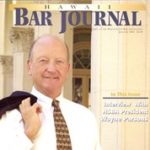 A resident of Honolulu, Hawaii, Wayne Parsons is an Injury Attorney that has dedicate his life to improving the delivery of justice to the people of his community and throughout the United States. He is driven to make sure that the wrongful, careless or negligent behavior that caused his clients' injury or loss does not happen to others.