A significant health threat is posed to Hawaiʻi residents from e-cigarettes, or vaping. A good starting point for Hawaiʻi residents to study the issue can be found in this paper:  E-cigarette Use Related to Demographic Factors in Hawai'i – Hawaii J Med Public Health. 2016 Oct; 75(10): 295–302. By Jason C Seto, James W Davis, PhD, and Deborah A Taira, ScD
The 2016 study gave alarming data on rapid increase in use by teens:
There is great concern about the prevalence of e-cigarette use among adolescents as e-cigarettes are sometimes sold in flavors (eg, bubblegum, chocolate, cotton candy) that may be appealing to teens.

9

 Marketing is currently unregulated, and e-cigarette companies have heavily invested in television advertisements attempting to make e-cigarette use seem "cool." A recent CDC study reports that e-cigarette use among high school students rose from 1.5% to 13.4% from 2011 to 2014.

9

 The largest increase over a one-year period occurred from 2013 to 2014 when e-cigarette use nearly tripled from 4.5% to 13.4%.

9

 In 2014, e-cigarette use surpassed the use of every tobacco product, including conventional cigarettes.
What is at stake? E-cigarettes like JUUL deliver much greater quantities of nicotine to the body of the vaper.
That means quicker and more serious addiction. Also, the various flavors come from chemicals that, when heated, are thought to cause damage to the lungs of the users. That damage can be life threatening. Deaths across the country are already attributed to e-cigarettes. JUUL is the subject of lawsuits for permanent injury to users.
What should a person do who wonders if they are the victim of vaping? Watch this video, and then call my office in Honolulu. Use a lawyer who lives here.
Even during this Covid-19 Coronavirus disruption, my office is always open to take inquiries about JUUL or other e-cigarettes.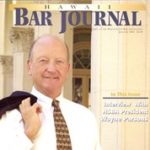 A resident of Honolulu, Hawaii, Wayne Parsons is an Injury Attorney that has dedicate his life to improving the delivery of justice to the people of his community and throughout the United States. He is driven to make sure that the wrongful, careless or negligent behavior that caused his clients' injury or loss does not happen to others.