Kristin Jenkins writes in MEDPAGE Today that women who seem to have run out of effective treatment options in recurrent ovarian cancer may be able to benefit from a combination of the camptothecin analog irinotecan (Camptosar), and bevacizumab (Avastin) even if they have treated prior with bevacizumab and a topoisomerase inhibitor.
Amy Tiersten, MD, and associates at the Perlmutter Cancer Center at New York University's Langone Medical Center in New York City have published this news in Gynecologic Oncology on-line. Their study of 29 women with recurrent ovarian cancer who had received prior topotecan (37.9%), and bevacizumab (44.6%), had median progression-free survival (PFS) of 6.8 months and median overall survival (OS) of 15.4 months.
In the world of ovarian cancer a year can provide an important chance for new and better targeted therapies like TPIV-200 or Niraparib to become available and provide even more long-lasting survival. In the race against time in the life of a cancer patient, a year can make a huge difference, since the elusive "cure" may be just around the corner with the rapid advances in cancer research.
Hawai'i ovarian cancer patients should print a copy of the MEDPAGE article and take it to the next appointment with their oncologist, and also contact Perlmutter Cancer Center by telephone or on-line and ask them if they have any options for treatment. Patients can easily send their medical records to any treatment center and seek out new treatments that are available. The patient is not restricted to going only through their own oncologist who may be too busy with other patients and sometimes resistant to look outside of what they are offering at their local treatment center. Hawai'i women with ovarian cancer should be proactive!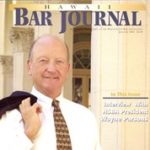 A resident of Honolulu, Hawaii, Wayne Parsons is an Injury Attorney that has dedicate his life to improving the delivery of justice to the people of his community and throughout the United States. He is driven to make sure that the wrongful, careless or negligent behavior that caused his clients' injury or loss does not happen to others.