Probably the worst fear at a construction site is the collapse of a scaffolding. Today I came across such a story out of Austin, Texas where a scaffolding collapsed at a project called 21 Rio Condo Project. Brooks Schuelke a well known attorney and safety advocate in Austin with the firm of Perlmutter & Schuelke reported on this incident that is getting national coverage, even all the way out here in Hawaii. The KXAN News report on the incident explains that three workers fell from 11 stories when a part of the scaffolding they were standing on came loose.
Scaffolding suppliers often provide safety checklists for contractors to promote safe use of the scaffold systems. In Hawaii ATLAS provides a Scaffolding Safety Checklist. In addition, as Brooks Schuelke points out, OSHA has targeted scaffolding as a major safety issue at construction sites as reported at Scaffold Safety Hawaii:
Scaffold Safety Hawaii

If you take your scaffold setup for granted, better think again. OSHA has put unsafe scaffolding on its "Most Wanted" list of safety violations in an effort to reduce the deaths caused by bad setups. Fall protection, access, platform construction, guardrails, and proper bracing and support are all cited as key focus areas.
In a report in the Honolulu Advertiser construction worker falls are a major problem:
Hawai'i's construction industry workers have suffered more than 1,000 falls from January 2002 to December 2004, an injury record that is prompting a public-private campaign emphasizing employee safety.

Labor Department officials, contractors and construction unions today will unveil a state-wide effort to urge employees to follow safety procedures and regulations when working at heights above 6 feet.

Violations of fall-protection regulations make up the No. 1 cause of citations issued by state safety officials.

Since January 2004, the Hawai'i Occupational Safety and Health division has issued 218 fall-related citations to employers — along with fines that ranged from $1,500 to $70,000.

Frustrated construction employers who receive HIOSH citations often point to the safety equipment and training manuals they provide to employees, Hardway said.
The three deaths in Austin, Texas reported by Brooks Schuelke are a reminder of the importance of careful assembly of scaffolding and of construction worker training and education.
For those in Texas who have question about the 21 Rio Condo Project, Perlmutter & Schuelke LLPare located at 1717 W. 6th Street, Ste. 375 Austin, Texas 78703 and their contact info is: (512)476-4944; http://www.civtrial.com and e-mail: mlp@civtrial.com.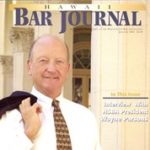 A resident of Honolulu, Hawaii, Wayne Parsons is an Injury Attorney that has dedicate his life to improving the delivery of justice to the people of his community and throughout the United States. He is driven to make sure that the wrongful, careless or negligent behavior that caused his clients' injury or loss does not happen to others.