Rep. Elijah E. Cummings (D-Md.) has recently said there were "serious deficiencies in the health coverage of civilian employees who have been injured while working overseas." His outrage about insurance companies denying and delaying payments for needed medical care for overseas American civilian workers, is well known to personal injury attorneys in Hawaii and across the country. Despite slick television advertising by insurance companies portraying themselves as caring friends to injured policy holders, the legal profession sees the daily denials of claims and the withholding of payments to doctors. The motto of the casualty insurance industry has long been:
We accept your premiums and deny your claims!
Now the true profile of deceit of the insurance industry is being exposed through a Congressional investigation and some excellent journalism by T. Christian Miller in stories published by the Los Angeles Times and ABC News as well as ProPublica – Journalism in the Public Interest. I also commend you to read the article by Chrissie Cole at The Injury Board: "Congressman Calls For Inquiry Into AIG's Handling of Contractor Claims".
http://www.youtube.com/watch?v=kshlHjqmonY
As you read this story, know that it is not just about overseas workers. AIG and the other casualty insurance companies do this on a daily basis to Americans here at home. In Honolulu the AIG office is considered one of the most outrageous when it comes to denying valid claims and delaying payments to doctors for necessary treatment. And unfortunately, the Insurance Commissioner, under a Republican Governor, has been little more than a spokesman for AIG and other insurers and has refused to give Hawaii policyholders any protection from this unregulated and abusive group of highly profitable corporations. The allegiance of powerful democrats like Calvin Say in the Senate, to the insurance industry, Hawaii citizens have no protection from the systematic denial of payments of claims, and the gross underpayment of doctors and hospitals who are trying to get injured people well so they can go back to work. The recent punitive damage award in a court case on Kauai against HEMIC for insurance abuse in denial and delay, hopefully will spur the legislature and the courts to focus on the abuses in the insurance system.
This article is about Iraq and Afghanistan, not Honolulu so let me get back to the breaking news about AIG. The Pro Publica report states that, "A senior member of the House Committee on Oversight and Government Reform wants his panel to investigate whether insurance giant American International Group Inc. and other providers have unnecessarily denied and delayed costly medical treatment for civilian contractors injured in Iraq and Afghanistan."
Rep. Elijah E. Cummings (D-Md.) has asked for the Department of Labor to be investigated for its oversight of the federally financed insurance system for civilians working overseas. Cummings made his case for the inquiries in a letter Tuesday to Rep. Dennis J. Kucinich (D-Ohio), chairman of the Subcommittee on Domestic Policy.
Insurance companies routinely challenge serious injury claims of civilian workers returning from the war zones. These patriotic Americans are routinely denied treatment for basic medical needs such as artificial limbs, surgery and psychological counseling.
"The men and women who sacrifice their lives to protect our nation on the battlefield should be able to return to their families without having to wage another battle here at home to receive the healthcare they are more than entitled to receive," Cummings said. "I was absolutely disgusted to read about the atrocities that individuals are being forced to endure as they attempt to get treatment for the injuries they received while serving our country."
What does AIG have to say? Hawaii attorneys who deal with AIG on a weekly basis hear this all of the time. If you believe the AIG response I have a bridge to sell you the runs between Maui and the Big Island:
In a statement Tuesday, AIG said it paid the "vast majority" of claims without dispute. Labor Department officials said they had done their best to police the system with limited resources.
The Defense Base Act, is the law and it makes federal contractors purchase workers' compensation insurance for civilian employees working overseas.
Once an obscure corner of the federal bureaucracy, claims have soared from a few hundred a year to more than 11,000 in 2007. The increase is a direct result of the privatization of the wars in Iraq and Afghanistan, where civilian contractors outnumber troops in the battle zones. More than 1,400 contractors have died in Iraq and 31,000 have reported injuries.
AIG has 90% of all claims filed by injured civilians or by the families of dead contractors. Congressional investigators have previously questioned the high cost of the company's premiums, which are paid by taxpayers as part of the price of a federal contract. Let's think about this. AIG is the biggest piece of the recent financial bailout of Wall Street. They definitely know how to gouge taxpayers. Finally a Congressman is turning the lights on about this company and about the government agencies that are supposed to regulate the industry.
Well that is another scandal in itself. Only major league baseball and the insurance industry are exempt from anti-trust laws! So the insurance industry isn't regulated! These companies are hands off to most politicians as evidenced by the fact that in Hawaii even the democrats – traditionally on the side of labor and consumers, are cozy with the insurance industry at the expense of the voters.
How much money is involved in the overseas worker scandal?
Last year, the government reform committee determined that AIG had collected $1.3 billion in premiums on the insurance between 2002 and 2007, while it had paid out about $800 million — leaving the company with a nearly 40% profit. The Pentagon has recently begun an inquiry into whether such premiums can be lowered.
The recent reports indicate that "[a]nalysis of Labor Department data found that insurers had denied about 44% of all serious injury claims — those involving more than four days of lost work. The companies also turned down about 60% of contractors who claimed to suffer psychological damage such as post-traumatic stress disorder. The Times sued the government for access to Labor Department records."
"There are clearly serious deficiencies in the health coverage of civilian employees who have been injured while working overseas to keep us safe here at home — costing not only the men and women who are being refused coverage for the treatment they need, but also for the American taxpayers who are footing the bill for their coverage," Cummings said.
For real reporting on this and other stories of financial misconduct I highly recommend ProPublica and T. Christian Miller (t.christian.miller@propublica.org). Miller, is a former New York Times staff writer, and is currently a senior reporter for ProPublica, the nonprofit journalism organization based in New York.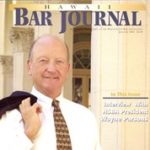 A resident of Honolulu, Hawaii, Wayne Parsons is an Injury Attorney that has dedicate his life to improving the delivery of justice to the people of his community and throughout the United States. He is driven to make sure that the wrongful, careless or negligent behavior that caused his clients' injury or loss does not happen to others.