JEFF WINTERS – Guest Contributor
Last year there were 24,582 age discrimination cases received by the EEOC (The Federal Equal Opportunity Employment Commission). The Employment Act of 1967 protects workers who are 40 and older from employment discrimination based on age. Most of these cases have stayed out of the headlines, but the impact to the lives of those affected was both real and life-changing. A couple of weeks ago, a headline read, "U.S. sues AT&T for age discrimination." The really sad thing about this is that hardly anybody was surprised or shocked by this statement. The American economy long ago began to devalue the wisdom and experience that comes with age. Has it gotten to a point that 40 is now an acceptable age to be put out to pasture? Are we so obsessed with the trappings of youth that experience is considered overrated? As CEO of OurExperienceCounts.com, an online community dedicated to extend the careers of mature workers, I'm both angered and energized by the article. It would be naïve of me to believe that we will successfully change the realities of corporate America, but through educating both employers and employees, perhaps we can begin to make a difference. Viusit our website and learn more.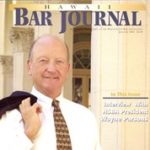 A resident of Honolulu, Hawaii, Wayne Parsons is an Injury Attorney that has dedicate his life to improving the delivery of justice to the people of his community and throughout the United States. He is driven to make sure that the wrongful, careless or negligent behavior that caused his clients' injury or loss does not happen to others.