The gloves are coming off in the Constitutional confrontation between the radical conservative voter suppression efforts in Texas and the U.S. Department of Justice reported by the Washington Post:
WASHINGTON (Reuters) – The U.S. government sued on Thursday to keep Texas from carrying out a voter identification requirement enacted in 2011, setting up a new battle between the Obama administration and a state that is a conservative stronghold.

The Justice Department said in a suit filed in U.S. District Court in Corpus Christi that Texas state lawmakers passed the requirement to deny racial minorities the right to vote and, unlike other states with similar laws, failed to take steps to prevent the law from being discriminatory.

A federal court in Washington blocked the Texas law in August 2012, but its ruling was undone in June when the U.S. Supreme Court struck down part of the 1965 Voting Rights Act.

"We will not allow the Supreme Court's recent decision to be interpreted as open season for states to pursue measures that suppress voting rights," U.S. Attorney General Eric Holder said in a statement.
The conservative, mostly-white, minority in these states plan to attempt to control elections by putting up unreasonable barriers to voting by those who oppose their views. As the rest of the country looks on in dismay the radical right wants the country to be more like foreign dictatorships than the American democracy that our soldiers fought for in wars over the last 100 years. I worry that given the radical jurisprudence displayed by Justice Roberts and his conservative majority on the U. S. Supreme Court, the right of Americans to vote in free and fair elections is being threatened. The upcoming battle in the courts over the Texas voter suppression law is an historic turning point for the country.
Richard Hasen a noted election law expert and writer on legal issues has published an excellent analysis of  voter suppression in Slate:  Supreme Error – North Carolina's new voter suppression law shows why the Voting Rights Act is still necessary. I highly recommend that people read his writings on this and other election law subjects.
As the legal battle runs its (long) course, another effort is happening in Texas that will help citizens meet their state's Voter ID requirements by helping to get the documents needed at VoteRiders Voter ID Clinics. The first one will occur in Houston, TX, on September 21st, so stay tuned, Houston! I have written before on VoteRider Voter ID Clinics and refer you to my earlier posts on the national VoteRiders effort to assist local organizations in their effort to help their fellow citizens to obtain their voter ID. e.g.,  "Elections 2013 and beyond – VoteRiders mobilizes national effort to deal with voter ID laws" August 5, 2013, by Wayne Parsons. Please look for VoteRiders in your community if your state has a strict government-issued photo ID law. I hope you and interested on-the-ground organizations will check out and support VoteRiders Voter ID Clinics. In addition to Texas, VoteRiders is working to set up Voter ID Clinics early next year in at least Kansas, Georgia, North Carolina, South Carolina, Alabama, Pennsylvania, and New Hampshire.
Others are addressing these issues at the local level in about thirteen states where conservatives have decided to attack the right to vote in order to win elections. I just became aware of a grassroots group called Adopt a Voter which will be partnering with VoteRiders to assist citizens with their voter ID documents in many other local communities.
Why is a trial lawyer who lives in Hawaii spending time on voter suppression in Texas, North Carolina and elsewhere? It is because the right to vote is the basic value that holds a democracy together. I am looking for other trial lawyers across the country who want to join this effort to protect the ballot box and the right to vote. Who wants to join this effort?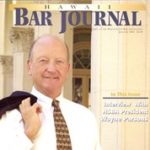 A resident of Honolulu, Hawaii, Wayne Parson is an Injury Attorney that has dedicate his life to improving the delivery of justice to the people of his community and throughout the United States. He is driven to make sure that the wrongful, careless or negligent behavior that caused his clients' injury or loss does not happen to others.