Yes Mean Streets is one of my favorite movies and the financial crisis is overusing the first two street names so I threw my version of what is happening out for your consideration.
Are you confused by the latest financial news? The first question is where do you get your news? Fox News you say? a lot of people like the colorful commentary but doesn't it seem to you that Fox is nothing more than a voice of the neo-conservative movement and the politicians they support? No one would consider their coverage to be fair or up to any journalism standards. And even CNN and MSNBC only offer talking head newscasters with no credentials giving their opinions or panels of political operatives spewing out slogans and not answering questions about what is really happening in the world. The internet is a good resource but where do you go to get the truth?
Recently I discovered Campaign for Our Future to have informative articles that uncovers ome facts that you'll never find in normal television or radio media. In an article dated September 22, 2008 Robert Borosage explains the after the Dot Com bubble3 burst Alan Greenspan manipulated the Fed to keep interest rates low and the unregulated mortgage market fueled mortgage backed security speculation around the world. This was like loading dynamite under the bridge buttresses before the train rolles across. Were you shaking your head at the housing bubble? well it burst and then everything came tumbling down.
So who pays for it? You and I to the tune of a $1.3 Trillion gift to the banks who say pay us or we'll crash the world financial markets.
The culprits? Those powerful Wall Street billionaires who paid congress to look the other way, eliminate regulation and then did what put the most money in their pockets.
Public Citizen is championing something for consumers in all of this: A Credit Cardholders Bill of Rights in H.R. 5244 that each of us should get behind by writing our representatives in Congress. Public Citizen makes that easy at the website.
Both Public Citizen and Campaign For Our Future are great resources for getting the truth that Wall Street and the polkiticians don't want you to know.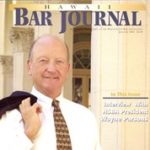 A resident of Honolulu, Hawaii, Wayne Parson is an Injury Attorney that has dedicate his life to improving the delivery of justice to the people of his community and throughout the United States. He is driven to make sure that the wrongful, careless or negligent behavior that caused his clients' injury or loss does not happen to others.