Say it ain't so President Obama! I voted for you. Say it ain't so.
The number of your constituents who die from medical malpractice are equivalent to a fully loaded 747-400 crashing with all lost every week. So please tell me that you aren't going to tell the families of these Americans that they are expendable because you have to prove that you can get national health care passed. They are watching. We are watching. Your mother is watching.
Up to now _ and I mean now _ you have been an outsider. Doing something is so hard that you must read Shakespeare before you figure out where you fit in the success or failure spectrum. Health Care will decide who you are, President Obama.
I loved the stories you told about your mom being denied during her cancer by insurance companies. You are smart enough to understand that what America needs is more accountability and more tort reform of insurance companies and less protections for doctors who carelessly injure their patients.
The word is out. Obama is going to side with the insurance companies to get national health care. I hope The Daily Kos picks this up. Is The Fix in? The cigar smoke and campaign smiles are being spun out to the insider media. On the side of the civil justice system I can tell you that we are watching.
I am a liberal. I am a progressive. I am a plaintiffs personal injury trial attorney. And I will not apologize for who I am or what I do.
We all read this in the Dallas Morning News by Dave Michaels:
Obama plan may give doctors leverage to press for liability protection


The push to attack rising health care costs by cutting wasteful medical procedures could
open the door to a divisive issue that has made headway in Texas but flopped in Congress: medical tort
reform.

For years, the American Medical Association has promoted legislation to cap non-economic damages in malpractice lawsuits. Such legislation passed the Republican-controlled House in 2005 but failed in the Senate.

With the Obama administration needing cooperation from doctors to drive down health costs, the physicians' lobby may have leverage to secure enhanced liability protection. Physicians say they must often carry out duplicative tests and unnecessary procedures because they worry about lawsuits over their decisions. "If we can have additional liability protection in the courtroom against not doing something that we feel doesn't need to be done, then we can achieve even more bending of the curve," said J. James Rohack, a Temple cardiologist who is president-elect of the AMA.

The AMA and other health industry groups pledged Monday to work with President Barrack Obama to reduce costs, which are projected to grow at more than three times the rate of inflation over the next decade, according to government estimates. The coalition set a goal of trimming 1.5 percent from the annual rate of growth of health spending. That would save about $2 trillion over 10 years.

The coalition, which included the major trade groups for doctors, hospitals and health insurers, offered to target savings by coordinating care between providers, streamlining paperwork and other procedures, and
adopting technology to reduce costs and medical errors.
Dave Michaels wrote that:
Critics say that law hasn't helped consumers in Texas, where the average cost of family health insurance jumped from $6,638 in 2000 to $12,403 in 2007, according to Families USA, an advocacy group.

Malpractice insurance premiums for Texas doctors have dropped more than 30 percent since 2003, according to the Texas Medical Association.

Rohack, who assumes the AMA's presidency in June, said caps could be part of a solution to rising costs. So could special health courts to deal with complex medical injury disputes, he said.

With or without caps, the law would probably have to grant doctors some protection if they can show they followed medical practice guidelines published by specialized medical societies.

The AMA publishes such evidence-based guidelines, but it is difficult to track compliance without electronic records, Rohack said.

While a growing number of hospitals have computerized their medical records, not all of the systems can talk to one another. The federal stimulus law, which appropriated $19 billion for health technology, requires the U.S. Department of Health and Human Services to set standards for interoperable software.

"The key component on this is guidelines to reduce variation and then interoperability of electronic systemsso we don't have to do the duplication of the tests," he said.
Dave Michaels claims the "Trial lawyers, who enjoy influence in the Senate, say malpractice litigation has nothing to do with rising healthcare costs. Trial lawyers have opposed tort reform measures in states such as Texas, where voters approved a law in 2003 that capped noneconomic damages at $250,000."
I'd like to know if President Obama agrees with Dave Michaels. I would actually like to know id Dave Michaels agrees with Dave Michaels. Does Dave Michaels have some information that supports tort reform? I suspect that Dave Michaels is just writing a story and isn't the least bit concerned with the people whose lives have been ruined by tort reform.
Dave Michaels! Hello?
Doctors and hospitals and being killed by insurance companies and Congress and state legislatures are giving insurance anything they want. Americans For Insurance Reform have that facts. Dave Michaels, I am interested in why you haven't reported the data on this issue?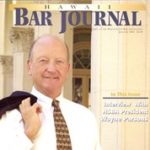 A resident of Honolulu, Hawaii, Wayne Parson is an Injury Attorney that has dedicate his life to improving the delivery of justice to the people of his community and throughout the United States. He is driven to make sure that the wrongful, careless or negligent behavior that caused his clients' injury or loss does not happen to others.