This artcle from the American Association of Justice website is such a great primer in the battleground of consumer protection that i am quoting it in its entirety here:
The United States Supreme Court and Congress are facing critical issues that—depending on how they areresolved—could provide negligent corporations complete immunity from lawsuits.

It's called federal preemption and it refers to situations in which federal regulation trumps state law. And, perhaps most surprising, Americans and many policymakers have never heard of it. When viewed through the context of unsafe products, preemption of state law means complete immunity from lawsuits for corporations and a full escape from accountability when they have knowingly injured and endangered Americans. The civil justice system offers corporations a powerful incentive to make their products safer. All people should have a fair chance to receive justice through the legal system when they are injured by the negligence or misconduct of others – even when it means taking on the most powerful corporations.

Complete immunity preemption is truly a stealth issue. It began quietly and without much fanfare only after President Bush was inaugurated in 2005 for a second term. Federal agencies – without any authority from Congress – started putting language in the preamble of regulations. Previously the preamble was used as the agency's interpretation of the regulation. Suddenly, the agencies shifted to use the preambles to change to law. That same year, Business Week's cover story on "How to Fix the Tort System" described preemption as Corporate America's preferred solution to litigation that might also fall under regulatory realms.1

Preemption in 2008

To date, seven federal agencies – many times without any opportunity for public comment which is required by law (the Administrative Procedure Act) – have issued over 56 rules with preemption language in the preamble to the rule. The Constitution of the United States holds that the decision to preempt state law rests entirely with the United States Congress. Where the intent of the Congress is not clear, it is the responsibility of the Judiciary to interpret. As a result of these preambles, states have had their authority curtailed by federal agencies.

While the American Association for Justice believes these regulatory preambles to be unconstitutional, some trial courts have given federal agencies the force of law. Moreover, some agencies have adopted these regulations in the absence of federal regulation or even in direct contradiction to Congress' direction. In addition, these new rules have not been voted on by any member of Congress, and in some cases not even revealed during the public comment period.1

Government regulations only set a minimum safety standard and can't guarantee safety. Through the preamble language, the agencies argue that federal standards override state safety standards and that all state tort claims should be discarded. State remedies were designed to complement, not conflict with, federal health and safety regulations. The agency action is a direct affront to the authority of state courts, state legislatures, and Congress.

Examples of How Preemption Means Corporate Immunity from Lawsuits

In 2005, Joe Randone (then age 52) checked into the hospital for heart valve replacement surgery. He was given Trasylol, a commonly used drug during open heart surgery, because it reportedly prevents excess blood loss during the procedure. Immediately after what was supposed to be a "routine procedure," Joe suffered two heart attacks and his kidneys failed. Eventually his eyes were sewn shut to protect his corneas, his gallbladder was removed, his legs were amputated due to poor circulation, and he later died from his injuries. A recent New England Journal of Medicine article revealed a study comparing Trasylol to an alternative, but the study had to be terminated early because of the high number of deaths caused by Trasylol. 2 Yet, Bayer the manufacturer of Trasylol is claiming immunity based on the FDA's approval of the drug and its language in the preamble to the FDA's prescription drug labeling rule.
Heart patient Bridget Robb from Gwynedd, Pennsylvania, was implanted with a Medtronic cardiac defibrillator after she was diagnosed with congestive heart failure. However, on December 31, 2007, she was awoken from her sleep by a series of 31 shocks to her heart in a span of 13 minutes as a result of a defective lead in her defibrillator. During this time, she spoke to 9-1-1 emergency services while her six-year-old daughter, Emma, repeatedly said that she didn't want her Mommy to die. It was not until later that Bridget learned that her defective cardiac lead had been recalled two months earlier. However, Medtronic never took the steps necessary to inform Bridget of the defect and give her the ability to have the defective lead replaced before she was put through this traumatic experience. Bridget is struggling to recover every day and has ongoing medical issues due to the trauma she experienced.
Due to the U.S. Supreme Court decision in Riegel v. Medtronic favoring Medtronic, Bridget's attorneys advised her not to file a claim. They feared that the Riegel decision would result in the automatic dismissal of her claims. A bill pending in Congress—the Medical Device Safety Act of 2008—would address the decision in Riegel v. Medtronic, which completely ignored Congressional intent regarding the ability of injured patients to hold medical device manufacturers accountable for their injuries. It will restore Congress' original intent to allow injured patients to utilize the civil justice system to seek recourse for their injuries suffered at the hands of a negligent device manufacturer.

Criticism of Agency Preemption

The move to curtail the authority of the states prompted criticism from commentators and insiders alike. Professor James T. O'Reilly of the University of Cincinnati College of Law, author of a widely cited treatise on food and drug law said, "The capture of the FDA by forces favoring judicial pre-emption is a travesty."3 The Wall Street Journal reported that the inclusion of the preemption provision in the drug-labeling rule, "sparked disagreements between FDA career officials and Bush administration appointees."4
Preemption bans all lawsuits, instead of allowing injury claims to be decided on a case-by-case basis. Complete immunity means that injured consumers have no recourse and can receive no restitution, and the monetary burden shifts to the states. According to the National Conference of State Legislatures (NCSL), while the automotive industry gets immunity from state tort claims through the NHTSA rollover rule, the states will be forced to pick up $60 million a year in higher costs from those who become permanently disabled and no longer have recourse for their medical bills.5 According to New York State Senator Michael Balboni, "Federal regulatory preemption is nothing more than a backdoor, underhanded means by which unelected federal bureaucrats impose their will on the states."6

The Beginning of Regulatory Preemption

Over the past several years, the FDA, in many cases by way of the Department of Justice, has filed amicus briefs in at least five cases, as well as several statements of interest in pharmaceutical and medical device cases arguing that agency regulation trumps state law when their interests come into conflict. This is contrary to the position the FDA took following the 1996 U.S. Supreme Court case Medtronic, Inc. v. Lohr, whose outcome set the FDA's "'long-standing presumption against preemption.'"7 A year after Medtronic, then FDA Chief Counsel Margaret Porter wrote that, "FDA's view is that FDA product approval and state tort liability usually operate independently, each providing a significant, yet distinct, layer of consumer protection."8

The FDA's turnaround on preemption was led by FDA Chief Counsel Daniel Troy, who was the most senior FDA executive from 2001 to 2004. Troy had previously received hundreds of thousands of dollars in compensation from tobacco and pharmaceutical companies whom he had represented, often against the FDA.9 In the three years that Troy was at the FDA, he held 129 meetings with lobbyists and representatives of industries that have interests in the regulatory processes of the FDA.10 In comparison, Mark McClellan had 30 such meetings between October 2002 and March 2004. Margaret Porter, immediate past Chief Counsel to Dan Troy, held just one meeting between 1998 and 2001. Troy did not keep notes or minutes from such meetings. At an industry conference in 2003, Troy stated that he was the initiator of the amicus briefs filed on behalf of manufacturers, which had been the agency's first vehicle for advocating preemption.11

Troy announced his resignation from the FDA in November 2004, saying he was leaving to spend more time with his family.12 In January 2005, Sidley Austin Brown & Wood LLP announced it had hired Troy to work in its Life Sciences Practice and Appellate Litigation Group.13 Troy called Sidley "'the law firm of choice for major drug and device manufacturers, and a firm which provides the kind of strategic legal counsel that pharmaceutical and other life science companies need to cope with today's complex legal environment.'"14 He is representing Pfizer again.15

Complete Immunity Preemption and the Supreme Court This Term

The United States Supreme Court will rule on the issue of preemption as it relates to prescription drug labeling in Wyeth v. Levine. Previously this term the Supreme Court issued its decision in Riegel v. Medtronic, Inc. The Supreme Court held that state law claims regarding medical devices are preempted under the Medical Device Amendments (MDA) where the device manufacturer complied with federal requirements.

Eight years ago, Diana Levine was wheeled into a Vermont health clinic with a severe migraine headache and nausea. She ended up having her hand and half her forearm amputated because of the failure of Wyeth Pharmaceuticals to change its label so that only the safe ways of administering Wyeth's anti-nausea drug Phenergan were provided to the medical caregivers – even though Wyeth knew this method increased risk of contact with arteries and serious injuries.

Wyeth, in the appeal of the Vermont court's decision, argued that since the Food and Drug Administration (FDA) had approved the drug's labeling instructions, victims such as Levine are barred—"preempted"—from being able to hold them accountable regardless of the fact that the company knew its warnings were not adequate.
In other words, Wyeth's argument boils down to the idea that since the FDA approved of the drug and warning label—Diana is out of luck despite the fact Wyeth's actions caused her to lose her hand through absolutely no fault of her own and despite the fact that the company knew its instructions were causing injuries to the public.

Conclusion

This isn't as simple as a choice between lawsuits and federal regulations. Protecting consumer safety requires both government regulation and civil justice remedies. Regulations alone aren't perfect and can't anticipate every safety problem, which is why unsafe product lawsuits remain an important safeguard.
The civil justice system offers corporations a powerful incentive to make their products safer. All people should have a fair chance to receive justice through the legal system when they are injured by the negligence or misconduct of others—even when it means taking on the most powerful corporations.

1 How to Fix the Tort System, Business Week, March 14, 2005.
2 Dean A. Fergusson, M.H.A., Ph.D., Paul C. Hébert, M.D., M.H.Sc., C. David Mazer, M.D., Stephen Fremes, M.D.,
Charles MacAdams, M.D., John M. Murkin, M.D., Kevin Teoh, M.D., M.Sc., Peter C. Duke, M.D.,
Ramiro Arellano, M.D., M.Sc., Morris A. Blajchman, M.D., Jean S. Bussières, M.D., Dany Côté, M.D., Jacek Karski, M.D.,
Raymond Martineau, M.D.,* James A. Robblee, M.D., M.B.A., Marc Rodger, M.D., M.Sc., George Wells, Ph.D.,
Jennifer Clinch, M.A., and Roanda Pretorius, M.Sc., for the BART Investigators, : A Comparison of Aprotinin and Lysine Analoguesin High-Risk Cardiac Surgery, "The new England journal of Medicine", May 29, 2008.
3 Gary Young, FDA strategy would pre-empt tort suits, National Law Journal, March 1, 2004.
4 Wall Street Journal, 1/14/2006.
5 Andrew G. Simpson, Jr., State Lawmakers Balk at Growing Trend of Federal Preemption, Insurance Journal, April 10, 2006.
6 Andrew G. Simpson, Jr., State Lawmakers Balk at Growing Trend of Federal Preemption, Insurance Journal, April 10, 2006.
7 Clune, Margaret, "Stealth Tort Reform: How the Bush Administration's Aggressive Use of the Preemption Doctrine Hurts Consumers," Center for Progressive Regulation White Paper, October 2004, 7.
8 Porter, Margaret J., "The Lohr Decision: FDA Preemption and Position," Food and Drug Law Journal 52(1), 1997, 11. Viewed in Kerr, Kathleen, "Can FDASeal be Broken?" Newsday, August 11, 2004.
9 Dart, Jessica R., "Preemption Issues and Prescription Drug Litigation," Mealey's Litigation Report, 1(8), March 2005; Fleischer-Black, Matt, "Cosmetic Advocacy," Corporate Counsel, October 2003, 116.
10 Frank, Thomas, "Friends on the Inside," Newsday, October 11, 2004.
11 "8th Annual Conference for In house Counsel and Trial Attorneys, Drug Medical Device Litigation," December 15, 2003, as reported in affidavit in Motus v. Pfizer and In re Paxil.
12 "FDA Chief Counsel Dan Troy Resigning," FDA Week, November 19, 2004.
13 "Former FDA Chief Counsel Dan Troy and Special Assistant Coleen Klasmeier to Join Sidley Austin Brown & Wood LLP," Sidley Austin Brown & Wood LLP Press Release, January 6, 2005.
14 "Former FDA Chief Counsel Dan Troy and Special Assistant Coleen Klasmeier to Join Sidley Austin Brown & Wood LLP," Sidley Austin Brown & Wood LLP Press Release, January 6, 2005.
15 Higgins, Marguerite, "Vioxx Trials to Pain Industry," Washington Times, September 9, 2005.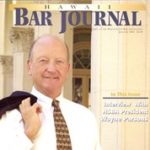 A resident of Honolulu, Hawaii, Wayne Parson is an Injury Attorney that has dedicate his life to improving the delivery of justice to the people of his community and throughout the United States. He is driven to make sure that the wrongful, careless or negligent behavior that caused his clients' injury or loss does not happen to others.