I am stepping outside of the normal topics on this Blog because I care about getting Jim Martin elected in the Georgia Senate run-off election. The race is close and national attention is focused on the race. Saxby Chambliss is currently the incumbent and he won his seat by attacking the patriotism of a great American hero – and one of my role models – Max Cleland, a double amputee veteran from the Viet Nam war. Chambliss fits perfectly into the Bush – Chaney mold of protecting the rich and the corporate CEO's at the expense of the people. He is a man who has no shame in who he attacks and whether what he says is the truth. People like Saxby Chambliss look down of regular people and has no conscience about manipulating them with the type of dishonesty that was used against Max Cleland.
Jim Martin is a man of the people whose life has been spent helping individuals as an attorney. He is an attorney who has the skills to be a U.S. Senator and a life of experience working in the homes of his clients and making sure that justice is available to all Americans, not just the corporate CEO's that Saxby Chambliss protects and favors.
Please help Jim Martin win on December 2nd. You can give to Jim in a couple of different ways. You can call at 202-904-0999 and make a credit card contribution over the phone. You can also go online right now and contribute online.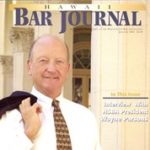 A resident of Honolulu, Hawaii, Wayne Parson is an Injury Attorney that has dedicate his life to improving the delivery of justice to the people of his community and throughout the United States. He is driven to make sure that the wrongful, careless or negligent behavior that caused his clients' injury or loss does not happen to others.