As reported yesterday in The Daily Kos: "[a]ccording to the Justice Department, more than 600,000 eligible voters could be disenfranchised due to Texas' new law."
Three months ago today Chief Justice John Roberts announced the 5-4 decision on Shelby County v. Holder, the most serious challenge to the 1965 Voting Rights Act since it was passed.

Within two hours Texas Attorney General Greg Abbott declared that "the State's voter ID law will take effect immediately." This is the very same 2011 strict photo ID mandate that a panel of three federal judges had previously forbidden because it violated the Voting Rights Act's prohibition against minority-voter discrimination.

When Texas revealed its plan, VoteRiders was ready. So were our Partners: Empower The Vote Texas Education Fund and Texas Civic Engagement Table. We responded and are proud to announce that our first Voter ID Clinic will take place this Saturday 9/21/2013 at NCI Ripley House, 4410 Navigation, Houston, TX 77011! The Clinic will be held from 9am to 1pm. Please call 888-557-5150 to pre-register or for more information.
If you live in Houston, Texas and are concerned about whether you will be allowed to vote because of the new voter ID law you may want to attend Saturday's Voter ID clinic and get help on complying with the new law. Although many will find complying with the law tricky if they try to do it on their own, the Voter ID clinic will provide help from people who know how to get it done.
Here is what you need to kinow:
The first is question is whether or not a registered voter's address is correct:
Texas law requires that voters be registered at their current address 30 days prior to the election. If you need to register (or re-register) to vote or need to check to see if you are already registered, the Texas Secretary of State's website can help.

La Ley de Texas requiere que los votantes estén inscritos con su dirección actual al menos 30 días antes de la elección. Si tú necesitas inscribirte (o re-inscribirte) para votar o si necesitas chequear si estás inscrito, la página web de la Secretaría de Estado de Tejas puede ayudarte.
The next thing you need to know is whether you have one of the acceptable forms of identification:
Texas Driver's License / Licencia de Conducir de Texas

Texas Personal Identification Card / Tarjeta de Identificación Personal de Texas

Texas Concealed Gun License / Licencia de Armas Ocultas de Texas

U.S. Passport / Pasaporte de EEUU

U.S. Citizenship Certificate with photo / Certificado de Ciudadanía con foto de EEUU

U.S. Military ID with photo / Tarjeta de Milicia con foto de EEUU
If you don't have the right type of ID the people at the Voter ID clinic can help.
If the ID expires more than 60 days before the election you need to do something and the Voter ID clinic can help you do that.
Next you need to check your name. If the name on your voter registration is different than the name on your identification then you have to correct that. This may include things like middle initials or other minor differences. Again the Voter ID clinic can help with this if it is a problem.
Finally, since the law requires a picture ID, does the photo on your identification look like you? Sometimes the photographs are old and appearances have changed in which case you may need to update your photograph. Again the Voter ID clinic can help with that.
Please call 888-557-5150 to pre-register or for more information.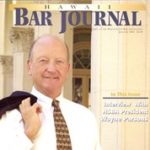 A resident of Honolulu, Hawaii, Wayne Parsons is an Injury Attorney that has dedicate his life to improving the delivery of justice to the people of his community and throughout the United States. He is driven to make sure that the wrongful, careless or negligent behavior that caused his clients' injury or loss does not happen to others.