The Fresh Summit 2008 was just held in Orlando in October with attendance from all over the world. More than 17,000 attendees from 70 countries usually attend and this year's Summit highlighted important issues concerning food safety. During an Oct. 26 session, "Food Safety: Keeping Your Business Healthy," a distinguished panel talked about the latest in regulations and food safety initiatives as well as how to consider food safety investments in a return-on-investment perspective. Food poisoning is a major and very expensive health problem in the United States including Hawaii. Major public concerns?
Energy costs > US economy > food safety > Iraq war > global warming > immigration.
Food safety and Food Poisoning rank high.
The Produce Marketing Association (PMA) is involved in addressing Food Poisoning concerns in the public. According to Bob Whitaker, PMA's Salinas, Calif.-based chief science officer: "There have been inconsistencies between buyers and suppliers. Often, a supplier that invested heavily in food safety competed in the marketplace with someone who didn't. What we're seeing today is an increased awareness on both sides." Obviously it will take industry wide cooperation along with government regulation to solve that conflict in the marketplace.
A new Produce Traceability Initiative has joined buyers, suppliers and 9 associations working together with the FDA to create internal systems at individual companies and to create standard supply chain-wide in companies. A milestone has been set for an electronic system by 2012.
He said surveys show 50% expressed confidence in U.S.-grown produce while only 26% maintain confidence in imported produce.
The industry learned lessons from the spinach crisis in 2006 and the tomato salmonella outbreak this summer. The lessons were that such outbreaks didn't affect only the growers or packers involved, and the outbreaks taught the industry how it has a lot of room for improvement in dealing with the Food and Drug Administration, according to Whitaker. A significant problem was delay in tracing produce. The peppers and tomatoes from Mexico that are believed to have caused the Salmonella outbreak could not be traced and it took months to get to the source. That delay reaped havoc in the restaurant and food industry, resulted in Food Poisoning injuries and struck a blow to consumer confidence in the food supply.
Bonnie Fernandez, of the Center for Food Safety at the University of California-Davis, said that CFS is partnering with the California Leafy Green Products Handler Marketing Agreement, and plans to use the CFS's technical committee to help the leafy greens program with research initiatives.
The challenge here and the goal of the center is interpreting the data so it is usable and so industry people can use the results. If we are successful and we look at our mission, address our priorities and vision for the future, we will be recognized as the go-to organization for produce food safety.
The public is justified in its concern about safety of the food supply. Improvements are in the works.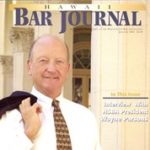 A resident of Honolulu, Hawaii, Wayne Parson is an Injury Attorney that has dedicate his life to improving the delivery of justice to the people of his community and throughout the United States. He is driven to make sure that the wrongful, careless or negligent behavior that caused his clients' injury or loss does not happen to others.