Wesley VanValkenburg was a new father visiting Kauai to pay respects to his in-laws when he became the victim of a freak accident that led to a truck collision. On a warm Saturday morning a woman lost control of her motorcycle, veered into the path of a truck that struck the rental car carrying VanValkenburg and his family. The family and the motorcycle driver survived but Mr. VanValkenburg tragically died. The Jun VanValkenburg and their one year old son grant survived the crash that occurred near the Waialua Golf Course.
I don't know how to prevent these tragedies but the losses are so huge that they are hard to comprehend. The family has lost their shining star and his wife and son will have to go on without a man who stood out as a leader and protector:
Thornburg says her brother never took life for granted. Back in 2004 in Chicago, a last-minute shift change opened his eyes after two fire trucks collided killing one of the paramedics.

"Wes was supposed to be sitting in that passenger seat, where the guy died in the fire truck and he had switched out a shift. All he did after that was go to the family and helped the family that was lost instead of himself," said Thornburg.

His family says he was a small-town boy who made a big impact on everyone he came across and knowing he's now in a better place is helping them heal.

"Huge loss, he's a person who touched more lives than any of the other of us combined," said Thornburg.
Back home in Machias, Illinois the suffering is felt throughout the community.
All of Hawaii sends deep and sincere condolences for this tragic loss.
The story brings to the fore front or my mind, once again, the question of motorcycle safety. Hawaii has seen an epidemic of motorcycle injury and death this year. The roads are becoming more crowded with motorcycles and more are being sold. Do the drivers have proper training? I am very interested in that issue as are motorcycle experts and state and county authorities. My other articles point to training as a key part of the problem. Why did the lady veer into the path of the truck? How fast was she going? How fast was the truck going. Cell phones? I hope not. The following articles highlight the problems that motorcycles are causing and what happens after an injury or death:
Hawaii Motorcycle Chronicles: Another Death On Friday
Recovering Damages in a Motorcycle Accident
The facts of the conduct of the motorcycle driver and the Big Rig truck driver will be coming out as the investigation continues. In Mr. VanValekenburg's memory I hope that we as a community can learn from this tragedy and implement better driving habits. Please keep an eye out for motorcycles and please motorcycle drivers on Kauai and all Islands, take safe driving courses. The motorcycle can be unstable and must be carefully operated. Finally, for the truckers on the roadways in Hawaii, please go slow and be careful!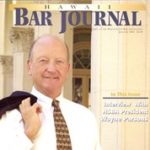 A resident of Honolulu, Hawaii, Wayne Parsons is an Injury Attorney that has dedicate his life to improving the delivery of justice to the people of his community and throughout the United States. He is driven to make sure that the wrongful, careless or negligent behavior that caused his clients' injury or loss does not happen to others.