Everyone knows that riding motorcycles on off road trails is dangerous. Is it more dangerous than riding a motorcycle in heavy traffic at night when other car and truck drivers don't see the bike? I don't know. But taking a motorcycle off road is definitely risky. So when I read the report in the Honolulu Advertiser of a motorcycle death in Kahuku in rugged terrain above Hawaii Motocross Park I assumed that it was another motorcycle crash. However it seems that this unfortunate motorcycle enthusiast may have suffered a heart attack. According to the Honolulu Advertiser story:
The area is a trail above the Kahuku Motocross Track. Honolulu Fire Department rescue crews and Emergency Medical Services personnel searched the rugged area for almost an hour after receiving a report that a motorcyclist had suffered a heart attack and needed help, HFD spokesman Capt. Earle Kealoha said.

Motorcyclists eventually guided HFD and EMS personnel to the site about a mile from the motocross track, where the man was pronounced dead at 4:20 p.m., EMS spokesman Bryan Cheplic said.
The area of the incident occurred in rugged terrain mauka of Kam Highway.
The ridge going up in the middle of the screen is Hawaii Motocross Park and the dead cyclist was injured up among the trees high on the ridge.
Our condolences to the family and friends of the rider. He was living life to the fullest when he died and no one can do more than that.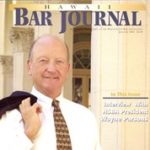 A resident of Honolulu, Hawaii, Wayne Parson is an Injury Attorney that has dedicate his life to improving the delivery of justice to the people of his community and throughout the United States. He is driven to make sure that the wrongful, careless or negligent behavior that caused his clients' injury or loss does not happen to others.