A story in the Honolulu Advertiser confirms that a 36 year old man and his 7 year old son died Sunday night crash in Pahoa on the Big Island. Police officers from Puna identified the two people killed at about 7 p.m. at the intersection of Route 130 and Ainaloa Boulevard in Pahoa as 36-year-old Thomas G. Reimer and his son, 7-year-old Thomas G. Reimer Jr.
The call came in at 7:33 p.m. and Puna patrol officers and traffic investigators found that a 2006 Suzuki motorcycle had collided with a 1999 Mazda four-door sedan as the motorcycle was traveling south on Route 130. A 21-year-old Pahoa man was driving the Mazda traveling north. The Mazda made a left turn onto Ainaloa Boulevard colliding with the motorcycle. The father and son were both wearing helmets. They were transported to the Hilo Medical Center where they were pronounced dead at 11:33 p.m., police said. According to the news report:
The 21-year-old Pahoa man driving the car was identified as Bobby K. Jimenez. He was arrested on suspicion of two counts of negligent homicide, promoting a detrimental drug in the third degree and no-no fault insurance, police said. He is being held at the East Hawaii Detention Center pending further investigation.

It is unknown at this time if speed, alcohol or drugs are involved.

Traffic Enforcement Unit officers have requested autopsies to determine the exact cause of death.
Police ask anyone with information on the crash call Officer Michael Molnar at 961-2293.
The deaths on Sunday were 10th and 11th traffic fatalities on the Big Island this year compared with 11 at the same time last year. And the Big Island fatality list is only the tip of the iceberg. I have written far too many times about motorcycle accidents this year on all of the Islands.
Automobile, Motorcycle and Pedestrian Deaths On Oahu Continue to Rise
Many attribute the increase to inexperienced motorcycle riders but that cannot explain everything we are seeing. Others note that motorists sometimes do not "see" motorcycles. But that cannot explain the number of fatal crashes or serious injury accidents. One thing for sure is that numbers are too high.
Our heartfelt condolences go out to the Reimer family and I am sure that the young man in the Mazda is devastated by the collision and loss of life. I am investigating all of these motorcycle and pedestrian injury accidents and so if you have information on this or other incidents – or just have an opinion on how to reduce these tragic incidents – please let me know. As an Hawaii attorney who handles these cases I hope no one else faces such a tragedy.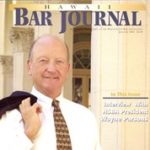 A resident of Honolulu, Hawaii, Wayne Parson is an Injury Attorney that has dedicate his life to improving the delivery of justice to the people of his community and throughout the United States. He is driven to make sure that the wrongful, careless or negligent behavior that caused his clients' injury or loss does not happen to others.