In Hawaii, Florida, California and just about everywhere people drive cars, the news reports deaths and serious injuries from tire failures due to tread separations and rollovers. For example a woman in Tampa lost her life in late June when her Lexus SUV rolled over while she was driving.
A common cause of SUV rollovers is a tread separation on one of the tires. The vehicle swerves in such a way when the treat separates that the natural instincts of the driver result in the driver turning the wheel and putting the car into a sideway slide that often results in a rollover.
The defective tire may be overlooked by the police because the damage to the vehicle is so severe. Tire manufacturers have been known to send in operatives to essentially steal the defective tires and destroy the evidence.
The Chicago Sun Times reported on a long investigation into this subect back in 2000 and identified problems with Cooper Tire & Rubber, Continental General Tire and Goodyear Tire & Rubber as well as Firestone. As a result of the Sun Times reporting Congress passed a comprehensive automobile safety law in late 2000.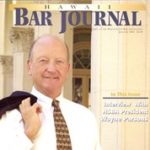 A resident of Honolulu, Hawaii, Wayne Parson is an Injury Attorney that has dedicate his life to improving the delivery of justice to the people of his community and throughout the United States. He is driven to make sure that the wrongful, careless or negligent behavior that caused his clients' injury or loss does not happen to others.