Most of us don't become angry because the driver ahead of us is driving the speed limit. Some do. They are dangerous people. That make high risk choices. They probably drink a lot.
Let me indulge in my Honolulu H-1 Interstate Highway major irritation:
If you live and drive in Honolulu you know what I mean. This is in the middle of Honolulu on the H-1. Barrack Obama went to school just Mauka (toward the mountain for Lombardi and Glass) at the prestigious Punahou School. The speed limit along this crowded area drops to 45 MPH from 55 MPH. It does so because the highway safety experts know that there a number of tight entrances and exits that are prone to injury accidents. But the few obnoxious impatient drivers refuse to obey the 45 MPH law. They charge the cars that reduce speed to 45 MPH. They honk and whine and gesticulate. They write the newspaper and I am sure they call the local Fox TV station (Joe Moore is our Hannity and O'Reilly) and bellow outrage at being slowed down. Speed kills. I'd like to challenge these bullies. How about you?
Can we band together against them? How would we do that you ask? How about calling your elected representatives? How about supporting the police? We have a democracy and you count. But only if you speak up.
Devon Glass from Church Wyble, P.C. and Steve Lombardi from The Lombardi Law Firm are speaking up for injury prevention on Interstate Highways.
Twenty-Six More Wrong-Way Interstate Highway Drivers – By Steve Lombardi
And you must read the article by Devon Glass from Church in Lansing, Michigan,
Why Speeders on the Highway Cause More Serious Accidents – By Devon Glass
Devon isn't just talking. He gives us the true facts:
Speed limits on the interstate vary to upper and lower extremes across the country. Michigan and Iowa represent the higher extremes of 70 mph, while Hawaii tends toward the lower at 60 mph. I'm not sure if these are still accurate for Iowa and Hawaii, so perhaps Wayne and Steve can correct me if I'm wrong. Nevertheless, the Insurance Institute for Highway Safety argues that some of these new, higher speed limits in the Midwest and elsewhere are costing lives. In fact, it estimates that deaths on highways and the interstate freeways have increased 15% due to the higher speed limits. Some researchers, such as those in the AOL article link I provided, will argue that speed actually decreases the number of accidents. However, these aren't the pure facts. While higher speeds may keep some slower drivers off of the interstate, it boils down to the truth of the matter that higher speeds cause more serious injuries, including death. Indeed, speed influences the risk of crashes and crash injuries in three basic ways:
Who cares? I make a living on car crashes. I shouldn't care. But I do. Speed kills. Stop the killing. Everyone that I love is on the road every day and every night. I hope I never get another automobile accident death or injury case as an attorney in Hawaii.
Steven Reinberg tells us why in his article:
Deaths and injuries on America's interstates have increased since the repeal of the federal 55-mile-per-hour speed limit in 1995, a new study finds, and some believe it's time to slow down again.

Researchers tracking fatalities attributed 12,545 deaths and 36,582 injuries in fatal crashes to higher speed limits implemented during the 1995-2005 study period.

"Our study clearly shows that policy can directly result in more deaths as well as reducing deaths on our country's roads," said lead researcher Lee S. Friedman of the division of environmental and occupational health sciences in the School of Public Health at the University of Illinois, Chicago.

Their results show that seemingly harmless policy decisions can have long-term repercussions, the researchers said. They called for implementation of a national speed management policy that would include a maximum speed of 55 mph and development of camera networks to curb speeding.

The report is published in the July 16 Online edition of the American Journal of Public Health.

For the study, Friedman's group examined deaths and injuries in fatal car crashes on rural interstate highways, urban interstates and non-interstate roads.

They found a 3.2 percent increase in deaths because of higher speed limits on all types of roads in the United States. The largest increase — 9.1 percent — was on rural interstates, followed by urban interstates at 4 percent. "These roads were the main locus of raised speed limits," they noted.
Dr. Stephen Olvey, an associate professor in the department of neurological surgery at University of Miami Miller School of Medicine in Florida, said that with airbags and seat belts, cars are safer today, so 55 might be too slow.
"In the study, states that kept the speed limit at 65 showed a decline in fatalities, and it was the states that went up above that that had significant increases," said Olvey, who has been a medical adviser to a professional race car team.

Cars and roads have been updated and improved, Olvey said. "Rather than 55 mph, you could have the same effect now at 65 mph," he said. "If you allow 70 and 75 mph, then you are going to have the increase in loss of life and expense."
SOURCES: Lee S. Friedman, Ph.D., division of environmental and occupational health sciences, School of Public Health, University of Illinois, Chicago, Social Policy Research Institute, Skokie, IL; David L. Katz, M.D., M.P.H., director, Prevention Research Center, Yale University School of Medicine, New Haven, Conn.; Stephen Olvey, M.D., associate professor, department of neurological surgery, University of Miami Miller School of Medicine, Fla.; July 16, 2009, American Journal of Public Health, Online
Copyright © 2009 ScoutNews, LLC. All rights reserved.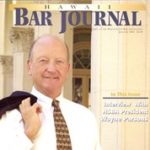 A resident of Honolulu, Hawaii, Wayne Parson is an Injury Attorney that has dedicate his life to improving the delivery of justice to the people of his community and throughout the United States. He is driven to make sure that the wrongful, careless or negligent behavior that caused his clients' injury or loss does not happen to others.