KHON TV News reported in a story published on its website on Jan 25, 2009, details a fatal car crash in Nanakuli on Saturday morning.
At 6:50 a.m. on Saturday morning Alexander Suguitan was on his way to work driving eastbound on Farrington Highway in Nanakuli near the 7-11 store. A car driven by an 18 year old driver traveling in the opposite direction was speeding and attempted to pass, crossed the center line and collided with Suguitan's car and one other car carrying two women. Mr. Suguitan died as a result of the collision leaving his grieving fiancé and parents to mourn this senseless tragedy.
Witnesses say the driver was traveling westbound on Farrington Highway cutting in and out of traffic right before the accident occurred. The Medical Examiner's Office said that 36-year-old Suguitan died of multiple internal injuries in the head-on collision.
"A westbound vehicle trying to overtake other cars crossed the center line and hit east bound vehicles," said LT. Darren Izumo with the HPD. "(The) Driver that crossed the center line was taken to Queens in critical condition. The first vehicle he struck had one occupant in inside. That driver was pronounced dead at scene. It appears the person who crossed the center line was trying to get somewhere faster."
Emergency officials said that two women in the second car hit were taken to Queen's Hospital in critical but stable condition. A resident of the area noted that this is a dangerous area to drive:
"It was a bad one, if you ask me this whole street is dangerous. There is a lot of accidents this is not the first head on we have seen."
Residents said they wished there were a concrete barrier between opposing lanes so cars wouldn't keep smashing into each other there.
The driver of the second car hit by the 18-year old was 72-year-old Mildred Rasmussen. She and her passenger were also taken to Queen's Medical Center in serious condition. Rasmussen's neighbor, Cora Galut, said he saw the crash when she passed by in a bus shortly after.
"My feeling is like my body is shaking and I said, 'Oh, please lord help her to survive,'" said Galut.
This was the seventh traffic fatality on Oahu this year compared to five at the same time last year. I have written before about the dangerous roads on Oahu, primarily the North Shore and Farrington Highway in Nanakuli. The cost of creating some protections for innocent drivers like Mr. Suguitan and Mildred Rasmussen is justified. Will the government officials and the legislature step up and save lives? What do you want your tax money spent on? Let me hear your voice on this, please.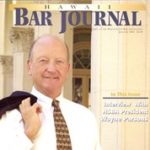 A resident of Honolulu, Hawaii, Wayne Parson is an Injury Attorney that has dedicate his life to improving the delivery of justice to the people of his community and throughout the United States. He is driven to make sure that the wrongful, careless or negligent behavior that caused his clients' injury or loss does not happen to others.