Multiple people were injured in an automobile accident on Kauai on Tuesday that closed Kuhio Highway according to a statement from Kauai County officials.
The crash happened at about 11 a.m. across from Kauai Community Correctional Center. The roadway was reopened at 2 p.m.
Details of the injuries are unknown and the only facts available are that there were two cars involved.
If you know about how this incident occured I would appreciate hearing from you as I am investigating the case.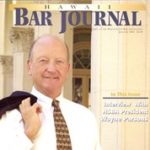 A resident of Honolulu, Hawaii, Wayne Parson is an Injury Attorney that has dedicate his life to improving the delivery of justice to the people of his community and throughout the United States. He is driven to make sure that the wrongful, careless or negligent behavior that caused his clients' injury or loss does not happen to others.