Rob Shikina of the Honolulu Star Bulletin reports that it appears that Tatiana Beasley was driving the car that crashed on Moanalua Freeway on July 19, 2009. Ms. Beasley was found outside of the truck that crashed into a concrete barrier near Ole Lane overpass. Police have been investigating information that a driver may have fled the scene – another hit-and-run incident was suspected.
The police now think that Ms. Beasley was driving the truck according to the Honolulu Star Bulletin article:
"We're pretty certain that she was the driver and that she got ejected from the cab of the vehicle," said Lt. Darren Izumo, of the Honolulu Traffic Division. Police suspected Beasley may have been driving, but kept the possibility open that another driver crashed the truck and fled because a witness saw other cars leaving the area, Izumo said. The witness, who heard the crash, approached the freeway quickly enough to see several vehicles pull away. Investigators determined the other vehicles were unrelated to the crash.

In the event that the bystanders were acquaintances of Beasley, they would have paused to see if she was OK, but they left as quickly as the witness arrived, Izumo said. The other vehicles were probably stopped before the crash and fled afterward without knowing someone had been killed, he said.

Officers also determined it was unlikely a driver had fled up the steep embankment where Beasley's truck crashed. The truck also had crash marks consistent with hitting barriers and not other vehicles.
Police learned that Ms. Beasley was on her way to work and blood work determined that she had a 0.227 blood alcohol content (BAC), almost 3 times above the legal limit of 0.08. She was at a graduation party earlier in the evening according to police interviews with friends..
"When we interviewed all these people, that made sense," he said. "It all fell into place."
Tatiana Beasley was a star basketball player at Roosevelt High School and her father, Ikaiki Beasley told the Star Bulletin that he hopes Tatiana will be remembered and was thankful the outpouring of community support at a basketball fundraiser in August to raise money for her funeral. Nothing is more tragic than losing our youth and Tatiana Beasley will certainly be missed and remembered by the Hawaii community. I have written recently about alcohol and traffic fatalities. Women are increasingly being cited for drunk driving.
Nationwide Crackdown on Drunk Drivers Targets Women
Drunk Drivers Caused 40% of Traffic Fatalities In Hawaii In 2006 Wayne Parsons | August 31, 2009 12:16 AM
Drinking and driving is at the root of these sad stories.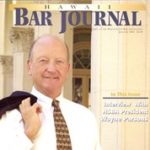 A resident of Honolulu, Hawaii, Wayne Parson is an Injury Attorney that has dedicate his life to improving the delivery of justice to the people of his community and throughout the United States. He is driven to make sure that the wrongful, careless or negligent behavior that caused his clients' injury or loss does not happen to others.