Police shut down traffic in both directions on Kamehameha Highway after a car crash at about 5:45 a.m. on Friday May 8, 2009. The accident happened at a location a quarter-mile south of Lanikuhana Avenue in Mililani.
Apparently at the scene a person was pinned in a car and was alert and talking. Police and Firefighters freed the trapped motorist.
I am interested in hearing from anyone who witnessed this incident. Heavy traffic is usually not a problem at 5:45 AM in this area but sometimes it is heavy and that can lead to collisions.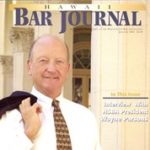 A resident of Honolulu, Hawaii, Wayne Parson is an Injury Attorney that has dedicate his life to improving the delivery of justice to the people of his community and throughout the United States. He is driven to make sure that the wrongful, careless or negligent behavior that caused his clients' injury or loss does not happen to others.