JOSH MITCHELL of the Wall Street Journal writes that federal funding for interstate highways across the country is in trouble: Highway-Bill Passage This Fall Is Unlikely. Recent articles have highlighted the importance of Congress funding these desperately needed repairs at increased letters. Interstate highway repairs are related to automobile death and injury accidents.
"Future Mobility in Hawaii: Meeting the State's Need for Safe and Efficient Mobility,"
Hawaii Roads 4th Worst in the Nation By Frank Moretti of The Hawaii Reporter
Hawaii Highway Chronicles: Are Our Roads The 4th Worst in the Country?
Why doesn't death and injury of people on highways, rural roads and bridges that are dangerously in need of repair rank higher than spending trillions of dollars on insurance executives bonuses? We all know it. The politicians priorities are in desperate need of repair just like the Risky Roads that we drive on in our states from North Carolina to Hawaii.
The Wall Street Journal article notes that Rep. James Oberstar (D. Minn.) has delivered the bad news:
WASHINGTON — The U.S. House Transportation Committee chairman said Thursday that a six-year, $450 billion highway bill is unlikely to clear Congress this fall, and that an extension of current transportation funding formulas is likely.
Aren't the politicos trying to stimulate the economy? Doesn't highway repair put money into the pockets of construction workers? Am I missing something? The Wall Street Journal and Dow Jones reports of Rep. Oberstar's statement note the it "isn't a surprise". I say it may not be a surprise since Congress and President Obama don't seem to be able to DO anything, but if not a surprise, this news should be met with outrage by the public. Of course they won't here about it on major media because they only report on sex scandals and the Lou Dobbs and Hannity, O'Reilly, Limbaugh type of hysterical spin that the Enquirer made famous. Major news media is more closely related to Lost and Desperate Housewives than getting important information to the public. I have to go to social media like The daily Kos, Huffington Post, Politico and The Hawaii Reporter to get the real news. Kudos to the wall Street Journal for adding some quality to major media but how many voters read the Wall Street Journal?
The U.S. Chamber of Commerce is going to step up lobbying on this issue for the big corporations that they lobby for. I don't support much of what the Chamber does because almost all of it is markedly detrimental to consumers and small businesses like mine, but good luck to them on this issue. I agree.
The Oberstar statement came through Dow Jones:
A spokesman for Mr. Oberstar (D., Minn.), told Dow Jones Newswires that he still hoped to have a vote on his bill later this month but that passage by the full Congress is unrealistic, given Washington's focus on health-care reform and other issues.

"Under the most realistic scenarios, that's going to be very, very difficult given the position the Senate is holding and the White House is holding," Jim Berard, a spokesman for Mr. Oberstar, said of the prospect of a new bill being passed this fall.
The current law expires Sept. 30 and current funding levels will probably continue so it isn't a complete abandonment. President Obama wants Congress to pass an 18-month extension that will put the increased funding issue into the 2010 elections.
Rep. Oberstar and other Democrats hope that Congress will pass the new law in the first half of 2010. Do you notice a trend here? President Obama on one major initiative after another is taking the side of delay and wholesale abandonment of his campaign promises. In the health care negotiation he is cutting back room deals with Big Insurance and the huge corporations that he promised us he'd stand up to during the election. On highways and stimulating the economy he got trillions to the corporate executives of insurance companies and banks but then turns his back on the public who elected him. I supported President Obama and I support the democrats and Republicans in Congress who support saving lives on highways and cancer wards, and who really want to get money into workers hands to stimulate the economy. In Hawaii I am wondering if our 4 representatives in Congress will hold the line against the apparent weakness of President Obama on his major campaign promises? Rep. Hirono and Re. Abercrombie (now running for Governor) are usually guaranteed to stand strong as they did throughout the Bush years. But will they stand up to the pressure from President Obama to vote for bad things or as Ralph Nader likes to call it "the least worst" result? Senator Akaka has been courageous in the past but this will test his resolve. Senator Inouye, Hawaii's hero and a legend, has in his later years shown a tendency to make deals with Republicans that may not help the public. This will be supreme test for how he will be remembered.
You may thinking "why all of this heat from Parsons", a trial attorney, about highway funding and health care? That's easy. I am just a citizen like everyone else and I care about the roads on the North Shore and I care about the women and children who are unable to get adequate health care. Today as I drive around Oahu I am going to notice all of the repairs needed to the roadways and its going to make me mad!
Janet Kavinoky, the Chamber of Commerce's director of transportation and infrastructure, said the uncertainty caused by a lengthy delay will prompt businesses to hold off on major purchases and contracts, further crimping the economy.

"We need the space in the national agenda to deal with this issue," Ms. Kavinoky said. "I think we'll be able to see that more clearly once [the healthcare debate] is finished."
Are Double-Bottomed Semis More or Less Dangerous to You? – Devon Glass from Church Wyble, P.C. (Michigan), August 26, 2009
Who wins and loses when a Ford Focus and a fully-loaded semi-truck crash? – Steve Lombardi from The Lombardi Law Firm (Iowa), August 25, 2009
Hawaii Freeway Chronicles #1: What Are The Danger Points On H-1, H-2 and H-3?, by Wayne Parsons of Wayne Parsons Law Offices. (Hawaii), August 27, 2009
The Interstate Highway Graveyard, "Speed Kills", Lombardi, August 28, 2009
Why Speeders on the Highway Cause More Serious Accidents, Glass, August 28, 2009
Death and Injury On Interstate Highways Increase With Higher Speed Limits, Wayne Parsons, August 29, 2009 2:31 AM
Drunk Drivers Caused 40% of Traffic Fatalities In Hawaii In 2006, Wayne Parsons, August 31, 2009 12:16 AM
Interstate Highways Are No Place For Drunk Drivers Over The Labor Day Weekend, Wayne Parsons | September 01, 2009 4:36 PM
Uninsured Motorist Car Insurance: It's Your Most Important Car Insurance and Here Is Why, Rick Shapiro, September 01, 2009 10:30 AM
Uninsured Drivers: Who Are These People?, Pierce Egerton , September 02, 2009 12:00 PM
Risky Drivers Don't Just Drive Drunk and Speed – They Often Don't have Insurance , Wayne Parsons, September 02, 2009 4:09PM
The National Uninsured: Why You Need Uninsured Motorist Coverage In Minnesota , Mike Bryant, September 04, 2009 3:24PM
Why Are Fatal Traffic Accidents in Honolulu Concentrated In Downtown and Iwilei? , Wayne Parsons, September 06, 2009 3:28 AM
Deteriorated Interstate Highways And Roadways In Every State Add To Fatalities , Wayne Parsons , September 10, 2009 2:55 PM
Highway Cowards – Running From Decency & Responsibility, Pierce Egerton , September 08, 2009 8:08 PM
Uninsured Drivers On The Highways: Cause of Higher Rates of Injuries & Deaths? , Rick Shapiro September 07, 2009 1:15 PM
Hawaii Highway Chronicles: Are Our Roads The 4th Worst in the Country? , Wayne Parsons, September 09, 2009 3:27 PM
I encourage you to write to Josh Mitchell at joshua.mitchell@dowjones.com and make some noise about this issue and write to Abercrombie who seeks to be Governor of Hawaii. Highway safety is close to all of us.
You may find the other articles in this series informative on national interstate highway driving and automobile insurance: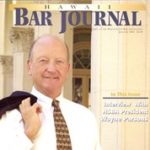 A resident of Honolulu, Hawaii, Wayne Parson is an Injury Attorney that has dedicate his life to improving the delivery of justice to the people of his community and throughout the United States. He is driven to make sure that the wrongful, careless or negligent behavior that caused his clients' injury or loss does not happen to others.