Jesse Mahelona
Football season has just started and Hawaii is football paradise. I'm a football fan and follow the talented local athletes who play in College and the Pros. Today we all are sad to learn that one of the great ones is gone, long before his time. Jesse Mahelona early Saturday morning heading west on Kealakehe Parkway when his 1996 Honda Sedan crashed into a cement barrier and some construction equipment. He was ejected from the car.
Jesse Mahelona was 26-years-old and one of the greatest athletes to come out of Hawaii. No words can express our sadness to his wife and family for this loss. Jesse is survived by a daughter, Karter, and his wife, Brandee Kukita-Mahelona, who is pregnant with their second child. The entire State of Hawaii, and indeed the nation hangs its head in sadness this Labor Day Weekend.
The touching comments from his High School Principal Will Murakami, and football coach Danny Garcia at Kealakehe High School were reported by KGMB News:
"What I will always remember Jesse for is his great smile and his big heart," said Will Murakami, Kealakehe High School Principal. "Here again, this is another example of one of our young shining citizens, a great example to the community being lost too early."

"He was just a joy and a great contributor to both schools and the community, and that's why it's a tragic loss, because he truly was a community leader," Mahelona's High School Football Coach Danny Garcia said. "I still got a picture of him right now in my office."
National news stories spread the sad news of Jesse's death throughout the football world. The Associated Press reports:
Agent Chad Speck said Mahelona died Friday night after being involved in a car accident about a mile from his home in Kailua-Kona, Hawaii. Speck said Saturday he didn't know any more circumstances of the accident.

Mahelona was drafted in the fifth round of the 2006 NFL draft by the Titans, where he played in 10 games as a rookie. He also spent time with the Miami Dolphins before playing his last NFL game with the Atlanta Falcons in 2007.

In two seasons at the University of Tennessee, Mahelona had 77 tackles and seven sacks.

Mahelona's wife, Brandi, is pregnant with the couple's second child. Speck said there were plans for a fund to support Mahelona's family.

Titans linebacker Stephen Tulloch, who was drafted the same year as Mahelona mourned his former teammate's death on his Twitter account, saying he "lost a great friend."
Jesse's sister died 3 months ago and his comments on MySpace reported in the Honolulu Advertiser are touching:
On a MySpace site dedicated to his sister, Natasha, who died on June 17, Mahelona posted a message that read in part:

"I love you and (cannot) wait to see you waiting at da gates with my baby bradah or sistah and every loved one we once (k)new. (S)ee you in heaven, GOD'S WILL BE DONE."
As the Labor Day Weekend winds down I hope that all Hawaii drivers remember the high risks associated with driving after drinking.
Nationwide Crackdown on Drunk Drivers Targets Women
Drunk Drivers Caused 40% of Traffic Fatalities In Hawaii In 2006 by Wayne Parsons | August 31, 2009 12:16 AM
DUI Arrests Continue Eight Year Trend in Honolulu by Wayne Parsons | February 11, 2009 7:29 AM
States Increase Efforts to Combat Drunk Driving – KHNL NBC 8 News.
Alcohol related fatalities are preventable if only each one of us does the right thing and refrains from diving if any alcohol has been consumed. In Jesse Mahelona's memory let each of us heed the warnings of the police and MADD and others who know the sadness that follows a fatal traffic accident. I read the Comments to the Honolulu Advertiser story and some people are pretty harsh about there being a lot of drunk drivers on Kealakehe Parkway. Regardless of who is at fault, there can be no doubt that we have lost a great man and I for one say let his life, and tragic death _ if alcohol was a factor _ serve as an inspiration and reminder not to drive after drinking.
At Injury Board we are committed to prevention and safety. Jesse Mahelona will not be forgotten.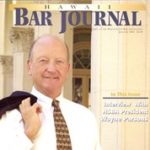 A resident of Honolulu, Hawaii, Wayne Parson is an Injury Attorney that has dedicate his life to improving the delivery of justice to the people of his community and throughout the United States. He is driven to make sure that the wrongful, careless or negligent behavior that caused his clients' injury or loss does not happen to others.