According to a story in the Honolulu Advertiser a teenager was seriously injured when he was struck by a car today on the 45-000 block of Kane'ohe Bay Drive fronting 24-Hour Fitness. The incident occurred around 12:10 p.m. The victim was transported to a local trauma center in critical condition. According to the Honolulu advertiser report no other details are available.
If you have facts about this incident please let me know.
There have been a rash of death and serious injury incidents between automobiles, trucks and pedestrians in Hawaii this year. "Epidemic" is not too strong a word. I have written sever stories about this tragic problem as have others like Steve Lombardi of Des Moines, Iowa:
Hawaii Crosswalk Safety Chronicles: On a Day of Tragedy, What is the law? By Wayne Parsons
Crosswalk Automobile Pedestrian Collision On Queen Emma Street Seriously Injures Two Girls By Wayne Parsons
Another Des Moines Pedestrian Accident; this one at Court and Second Avenues By Steve Lombardi
What is going on in Hawaii with pedestrian injury and death?
http://www.youtube.com/watch?v=f6sSz22x2V8
Being alert for both the driver and the pedestrian is the first thought but we do not know what caused this most recent accident on Kane'ohe Bay Drive near 24-Hour Fitness. Your input is important. At this point it seems to me that community safety is threatened by the mounting injury and death statistics for automobiles hitting pedestrians. Another family grieves the injury to this young man. We all send our wishes for a speedy recovery.
But let us all dedicate ourselves to fixing this problem of pedestrian injury and death.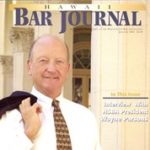 A resident of Honolulu, Hawaii, Wayne Parson is an Injury Attorney that has dedicate his life to improving the delivery of justice to the people of his community and throughout the United States. He is driven to make sure that the wrongful, careless or negligent behavior that caused his clients' injury or loss does not happen to others.