Parents always worry about this call: "your son and daughter are at the hospital after being hit by a car". That is what happened this morning according to the Star Bulletin report.
Two young pre-teen children were taken to the hospital in serious condition after being struck by a car in Liliha this morning. The incident happened near 1739 Liliha Street shortly before 8 a.m. On October 8th.
A representative of the Emergency Services Department, Bryan Cheplic, said that paramedics were able to stabilize both kids and then transported them to a trauma center
We pray that the kids are okay and that the police will figure out how it happened.
No one should interview the kids other than the police and the doctors and nurses. If an insurance adjuster calls, the family should read this article before allowing any interviews or statements:
Do only dishonest people refuse to give a recorded statement? – Steve Lombardi, October 06, 2009.
In most automobile accident cases, key witnesses disappear and never tell the police what they saw or heard. If you saw this accident please call HPD and tell the police what you saw.
Do you understand why people won't talk to the police about injury accidents?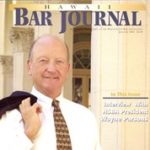 A resident of Honolulu, Hawaii, Wayne Parson is an Injury Attorney that has dedicate his life to improving the delivery of justice to the people of his community and throughout the United States. He is driven to make sure that the wrongful, careless or negligent behavior that caused his clients' injury or loss does not happen to others.