A sad report on Friday in the Honolulu Star Bulletin on-line edition notes the 14th traffic fatality this year on the Big Island: a 58 year old man from Pahoa who was a passenger in the car that crashed off the road on August 5th. This time the crash occurred in beautiful and peaceful Pahoa.
The accident happened under peaceful circumstances at 3:10 in the afternoon. He was a passenger in a car driven by a 39 year old woman from Keeau who lost control and drove the car off the road on Route 132.
Both occupants of the vehicle were taken to Hilo Medical Center on August 5, 2009 after the accident. The passenger, a 59 year old man was flown by medivac to Honolulu and taken to Queens Medical Center in critical condition. He died on Thursday August 13, 2009 as a result of his injuries.
Police continue to ask for help in getting the facts surrounding this incident. The do not yet know if speed or alcohol were involved. Police ask anyone with information about the crash to call Officer Clarence Davies at 961-8118.
This is the 14th death from an auto accident on the Big Island this year. There were 14 deaths also at the same time last year. A sad coincidence from which no solace can be gained. If you know something about this incident please be a good citizen and help the Big Island police.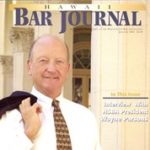 A resident of Honolulu, Hawaii, Wayne Parson is an Injury Attorney that has dedicate his life to improving the delivery of justice to the people of his community and throughout the United States. He is driven to make sure that the wrongful, careless or negligent behavior that caused his clients' injury or loss does not happen to others.