Another traffic injury left a bicycle rider in critical condition on Sunday near the place where a motorcyclist died earlier in the day. The bicyclist was injured on Kamehameha highway near a 7-11 Store. Details are sparse and all that was initially reported was that the bicyclist was critically injured when a passing car hit him as he was crossing the road. The crash happened near the Hauula 7-Eleven in the southbound direction. According to KITV News:
"For whatever reason the bicyclist apparently tried to cut across the road and he was struck and taken to the Queen's Medical Center in critical condition," Honolulu Police Department Lt. Darren Izumo said.
Any details on this incident that readers may have are appreciated. Was this a case of the motorist not stopping for a crossing bicycle or was the bicyclist trying to beat the traffic?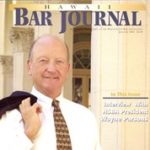 A resident of Honolulu, Hawaii, Wayne Parson is an Injury Attorney that has dedicate his life to improving the delivery of justice to the people of his community and throughout the United States. He is driven to make sure that the wrongful, careless or negligent behavior that caused his clients' injury or loss does not happen to others.