We all know about the movement on many fronts across the country to end distracted driving. But now Claude Wyle from San Francisco and one of the country's top lawyers, warns that pedestrians, distracted as they use cell phones and music devices, are walking into collisions with cars. I hadn't thought about that problem but it makes sense. Claude Wyle's article is illuminating and a good read: Is Distracted Walking Contributing to More Pedestrian Injuries?:
There are striking, growing statistics pointing to the danger of distracted walking while wearing headphones:

Researchers recently found 116 instances of pedestrians either dying or being injured because they were wearing headphones. 81 of these accidents were ultimately fatal to the pedestrian involved.

The dangers escalates when the distracted pedestrian is wearing headphones walking on city streets, alongside moving traffic. While a woman who is completely engrossed in a text message (traveling around the internet via YouTube) falls into a mall fountain may have only suffered from a bruised ego, many other distracted pedestrians are not so lucky.
The leading organizations on distracted driving have mad a major impact by going into the schools and community groups around the country to build awareness. They have great resources and they are saving and will save hundreds of thousands of lives. I commend you all to go to their websites and get involved in your community or at least with your own family and friends:
www.EndDD.org: Casey Feldman died as the result of a distracted driver. She was young and smart and caring and The Casey Feldman Memorial Foundation and EndDD.org are dedicated to saving lives and preventing distracted driving crashes. Casey's mom and dad, Dianne and Joel Feldman of Philadelphia, have organized an army of volunteer speakers to go into the schools and teach kids not to drive while distracted.
www.NODD.org: Jeff Weinstein , a great Texas trial lawyer, and great guy, has been going into Texas schools for over a year teaching kids to say "NO to Distracted Driving" – NODD.
www.60forsafety.org: 60 for Safety is a national effort to coordinate injury prevention and safety that has been a champion in organizing the effort to end distracted driving.
It seems to me that Claude Wyle has pointed to another branch of the "end distracted" movement. We certainly need the help in Hawaii where pedestrian injury and death is high:
Where danger treads, May 29, 2005, Honolulu Advertiser, By Mike Leidemann
Hawaii Pedestrians Face Crosswalk Threats, December 18, 2008
Another Pedestrian Dies in Honolulu – why?, August 3, 2011
Is it possible to curtail distracted driving and/or distracted walking? What do you think?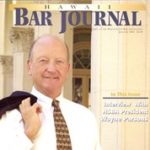 A resident of Honolulu, Hawaii, Wayne Parson is an Injury Attorney that has dedicate his life to improving the delivery of justice to the people of his community and throughout the United States. He is driven to make sure that the wrongful, careless or negligent behavior that caused his clients' injury or loss does not happen to others.