The Honolulu Star Bulletin reports another pedestrian death, this time in Kona. The victim was 56-years-old and passed away after being struck by a car while walking along Route 190 in North Kona, at about 3:45 p.m. Friday according to the police..
The man was heading north on the mauka shoulder near Kalaoa Road when a Honda sedan traveling in the same direction drifted onto the shoulder and hit him from behind, police said.

The victim was taken to the Kona Community Hospital where he was pronounced dead at 6 p.m. The driver of the vehicle, a 58-year-old Kailua Kona man, was not injured.
The traffic fatality was the 14th on the Big Island this year ,compared with 16 at this time last year. Pedestrian injury and death from automobile drivers continues to be a problem throughout the Islands.
Automobile, Motorcycle and Pedestrian Deaths On Oahu Continue to Rise
The Hawaii Pedestrian Crosswalk Chronicles: Prevention Of Death and Injury
A State of Hawaii Department of Health Report addressed the issue in 2004 when Hawaii was 15th in the country in pedestrian injury and death: Profile: Pedestrian Injuries. It reported that pedestrian fatalities were the 5th leading cause of unintentional death in Hawaii.
I know that pedestrians can be hard to see at night, particularly in dark clothing, but I also know that drivers who are not paying attention often results in their cars swerving onto the shoulder of the roadway and that also is a major problem. Cell phones hopefully will be less of a problem but the cell phone ban is only in effect on Oahu and in Honolulu. This gentlemen was in Kona where no ban exists.
The Injury Board is dedicated to prevention. Lets prevent any more pedestrian deaths in Kona, and Honolulu and Kahului and everywhere else in this beautiful state.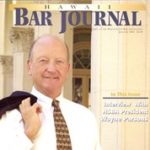 A resident of Honolulu, Hawaii, Wayne Parson is an Injury Attorney that has dedicate his life to improving the delivery of justice to the people of his community and throughout the United States. He is driven to make sure that the wrongful, careless or negligent behavior that caused his clients' injury or loss does not happen to others.