Another pedestrian is in critical condition after being struck by a vehicle in Laie according to news reports. The pedestrian was not in a marked crosswalk when he stepped into the road at about 8:30 PM on Kamehameha Highway near Kokololio Beach Park.
The 30 year old male victim was rushed to Queen's Medical Center suffering from head wounds and unknown sources of internal bleeding. The driver of the automobile was not seriously injured. Police are said to have begun an investigation of the case and arrested the driver for negligent injury and they are specifically looking at speed as a possible factor.
The problem of pedestrian injury and death from automobile accidents in Hawaii and particularly on Oahu is alarming:
Automobile, Motorcycle and Pedestrian Deaths On Oahu Continue to Rise by Wayne Parsons
You can lessen the chances of becoming an injury or death statistic by following the Tips given by the Honolulu Police Department:
Honolulu Crosswalk Safety Chronicles – Tips From the Honolulu Police Department About Crosswalk Safety
Both drivers and pedestrians must be on the alert. There are far too many pedestrian – automobile collisions in Hawaii!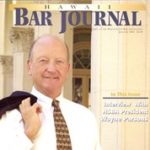 A resident of Honolulu, Hawaii, Wayne Parson is an Injury Attorney that has dedicate his life to improving the delivery of justice to the people of his community and throughout the United States. He is driven to make sure that the wrongful, careless or negligent behavior that caused his clients' injury or loss does not happen to others.