The main goal of Injury Board, and this Blog, is to promote health and safety. That may seem odd to some readers since I represent people who have suffered injuries or been discriminated against or who have purchased a Condo or home that is has construction or design defects. My clients have all suffered safety or health problems and it is too late to protect them. I joined the Injury Board and began this Blog in order to make a difference in preventing harm.
today I ask readers of this Blog to share with me your ideas about how Hawaii can improve health and safety? Working men and women, moms and grandfathers, housewives, doctors, legislators and journalists all have ideas but who ever asks regular people what they think about anything other than political subjects?
I am particularly interested in what you think? Maybe you see a safety hazard on the street where you live? Maybe you are a doctor who sees a particular cause of injury that can be corrected. Perhaps you notice some hazard at a school or office building.
I'd be very interested in what news reporters see as they travel about covering current events. They see a lot but only a few stories make the news.
France has banned almost all pesticides. Should Hawaii do that? Our women suffer higher breast cancer incidence. Is that due to rampant use of pesticides in Hawaii and particularly at Hawaii schools?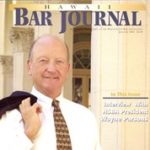 A resident of Honolulu, Hawaii, Wayne Parsons is an Injury Attorney that has dedicate his life to improving the delivery of justice to the people of his community and throughout the United States. He is driven to make sure that the wrongful, careless or negligent behavior that caused his clients' injury or loss does not happen to others.