Its Saturday and I am thinking about which of my weekend chores to take on first. Then I started thinking about people out in their yards and around the house doing the weekend chores and the fact that some will die of a heart attack today came to mind. Sorry, but I have spent 30 years representing people who get hurt or are sick and I have seen too many situations where a person died who didn't need to die.
Injury and death prevention is important to the entire family at Injury Board. Here in Honolulu it is 7:45 AM. I hope someone will watch the slide show I have put here and avoid a tragedy.
HEART ATTACK SLIDE SHOW WORTH 45 SECONDS OF YOUR LIFE – NOT A JOKE!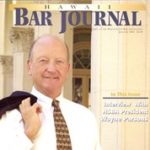 A resident of Honolulu, Hawaii, Wayne Parsons is an Injury Attorney that has dedicate his life to improving the delivery of justice to the people of his community and throughout the United States. He is driven to make sure that the wrongful, careless or negligent behavior that caused his clients' injury or loss does not happen to others.