President Obama needs the support of all of us in regard to the efforts by the insurance industry to sneak tort reform into the health care bill before Congress. No back room deals with the insurance industry will be tolerated by the vast majority of Americans who are clamoring for real health care reform and no Shibai!
Tort reform has no place in health care reform. Taking away the rights of patients injured by negligent doctors and hospitals will do nothing to improve health care and study after study has shown that tort reform will not lower doctor's insurance costs. The biggest myth is the false claim that health care costs are driven up by defensive medicine _ doctors doing unnecessary medical tests to avoid frivolous lawsuits. When studies have been about those tests in states where tort reform has been passed, it turns out that the doctors and hospitals continue to do the tests. Why? Because they make money doing those tests. So leaving the 98,000 Americans who die each year due to negligent doctors and hospitals through preventable medical injuries without a remedy for their losses is un-American and just plain wrong.
You may be interested in reading the true facts about defensive medicine:
The Public Deserves The Truth About Lawsuit Abuse and Medical Malpractice – By Wayne Parsons, June 24, 2009 3:00 PM
Debunking the Myth on Defensive Medicine – By Cecelia Prewett, American Association of Justice (AAJ)
Not surprisingly the Honolulu Star Bulletin has taken up this false call for tort reform recently. That is consistent with the major media outlets siding with the insurance industry and ignoring the facts about health care and the basic American constitutional principle that for for every wrong there should be a remedy.
For more information go to the site for People over Profits where real facts are published and myths debunked. The Center For Justice & Democracy (CJ&D) led by legendary consumer advocate Joanne Doroshow is also a fabulous source for the real facts on these myths that major news media like the editors of the Honolulu Star Bulletin perpetuate on behalf of their friends in Big Insurance.
We must all tell President Obama and Congress not to tamper with the rights of injured patients to appease a greedy insurance industry that is, in fact, primarily responsible for the health care crisis of 98,000 deaths each year, many uninsured patients and doctors being gouged for their legitimate billings by insurance adjusters. I support the statement of Anthony Tarricone, President of the American Association of Justice in his communication today on the subject:
Washington, DC—"Any changes to the malpractice system must focus on patient safety and preventable medical errors, not limiting patients' legal rights.

"The goals outlined by the White House – such as reducing the number of injuries, fostering better communication, compensating patients quicker, and reducing doctors' premiums – move the debate in the right direction.

"However, 46 states have already enacted tort reform and health care costs continue to hurt the pocketbooks of American families. Because of these tort reforms, patients injured through no fault of their own are often unable to seek justice.

"It is critical that these demonstration projects preserve Americans' 7th Amendment right to a trial by jury. The details matter significantly, but any efforts to limit patients' rights are not acceptable. Promoting greater patient safety and reducing preventable medical errors are tenets doctors, attorneys, hospitals, and all Americans can support."

### As the world's largest trial bar, the American Association for Justice (formerly known as the Association of Trial Lawyers of America) works to make sure people have a fair chance to receive justice through the legal system when they are injured by the negligence or misconduct of others—even when it means taking on the most powerful corporations. Visit http://www.justice.org/newsroom.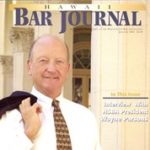 A resident of Honolulu, Hawaii, Wayne Parsons is an Injury Attorney that has dedicate his life to improving the delivery of justice to the people of his community and throughout the United States. He is driven to make sure that the wrongful, careless or negligent behavior that caused his clients' injury or loss does not happen to others.