Vaping with JUUL or other e-cigarettes has been in the news in Hawai'i for the last few months. In today's Sunday Star Advertiser the full-page lead story in the Insight section carries the title "TEEN VAPING CRISIS". The article by Vicki Viotti, is an important read for all Hawai'i residents regardless of age. The statistics cited in the article are frightening. According to an update from the CDC on Thursday October 29th:
1,888 cases of vaping lung injury have been reported.
All states except Alaska have reported injuries from vaping.
37 deaths from vaping are proven in 24 different states.
Those who died ranged in age from 17 to 53.
There is always an outcry from users, and from the industry that is capitalizing on the vaping craze to make huge profits, that the cause of the deaths and illnesses and addictions "is from adulterated products". The CDC and Hawai'i Department of Health, are carefully investigating the vaping injuries and deaths, and eliminating any suspicious adulteration concerns. JUUL in it's unaltered form can cause these tragic injuries.
At my offices in Honolulu I is investigating injuries to Hawaiʻi residents from e-cigarettes such as JUUL. I am interested in talking to Hawai'i residents who have developed certain types of injuries/illnesses and who have used e-cigarettes.
Who is behind e-cigarettes? The tobacco industry is a major investor. Here is some background:
On August 19, 2019 a lawsuit was filed by Ethan Kocourek against JUUL LABS, INC., PAX LABS, INC., ALTRIA GROUP, INC., and PHILLIP MORRIS USA, INC. The Complaint alleges:
JUUL was designed perfectly for teenagers. It doesn't look or smell like a cigarette. It is a sleek, high-tech youth-friendly battery-powered device that looks like a USB drive. The JUUL device heats a nicotine-filled liquid JUUL-pod, sold separately in fun flavors like mango and cool mint, delivering powerfully potent doses of nicotine, along with aerosol and other toxic chemicals into the lungs, body, and brain. Unlike noxious cigarette smoke, when a JUUL user exhales, the smoke is undetectable. JUUL is small, easily concealable, and can be used practically anywhere without parents or teachers knowing; Googling "hiding JUUL in school," "how to ghost rip JUUL," or "how to hide your JUUL" returns of hundreds of videos on how to JUUL anywhere without detection. This part of the appeal is fostered and bolstered by JUUL's viral marketing campaigns using young models to make the products look cool and stylish.
E-cigarettes target Hawaiʻi youth, make no mistake about it!
The recent lawsuit goes on to allege:
Defendant designed JUUL to quickly and severely addict young people to nicotine, one of the most addictive chemicals in the world. By studying cigarette industry archives, JUUL learned how to manipulate the nicotine in its products to maximize addictiveness, particularly among new users and young people, and thereby increase JUUL designed its products to have maximum inhalability, without any "throat hit" or irritation that would serve as a natural deterrent to new users. The sole purpose of this design element was to initiate new smokers, since those who already smoke cigarettes are tolerant to the throat hit sensation and associate it with smoking and nicotine satisfaction. At the same time, JUUL designed its device to deliver substantially higher concentrations of nicotine per puff than traditional cigarettes and most other e-cigarettes. This combination of ease of inhalation and high nicotine delivery makes JUUL both powerfully addictive and dangerous.

JUUL has created an epidemic. According to Alex Azar, the Secretary of the U.S. Department of Health and Human Services, "We have never seen use of any substance by America's young people rise as rapidly as e-cigarette use is rising."4 JUUL's conduct has led to a surge in teen e-cigarette use, creating the "largest ever recorded [increase in substance abuse] in the past 43 years for any adolescent substance use outcome in the U.S."5 In a mere two years, Defendant undid more than a decade of progress in reducing teen smoking, thereby increasing nicotine use among teenagers to levels not seen since the early 2000s.
Young adults in Hawai'i are the current target of this industry, which is a nearly identical industry to the tobacco industry.
The story of tobacco is ancient history. In the early 1950's the tobacco industry hired the biggest Wall Street marketing firms to seduce teens into craving cigarettes. Have you noticed how every movie star smoked cigarettes in the 1940's and 1950's in the Hollywood movies? And the print ads all showed really young beautiful girls looking "cool" and "popular" while smoking a cigarette.
Should we worry here in the Islands? HawaiiNewsNow recently reported a report of a teenage girl with a severe respiratory illness:
HONOLULU, Hawaii (HawaiiNewsNow) – A teenage girl on the Big Island is hospitalized with what state health officials fear is the first case of a vaping-linked severe respiratory illness in Hawaii.

The illness was reported earlier this week and health officials are working to gather more information.
Hawai'i residents do not have to rely on an 800-number law firm to get answers to questions about a vaping injury or death, or just to learn what their rights are in this area. I have been practicing law in Hawai'i since 1975 and am committed to the Island community. Please be aware that lawyers are bound by strict codes of ethics and laws regarding talking with teens. Parents of course are able to talk about their children freely with my office. If we get calls from teens, we have to follow the strict provisions of the law before getting any information. Information can be provided, that complies with all ethical considerations and laws, via the link at the lower right of this article.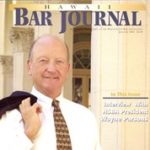 A resident of Honolulu, Hawaii, Wayne Parsons is an Injury Attorney that has dedicate his life to improving the delivery of justice to the people of his community and throughout the United States. He is driven to make sure that the wrongful, careless or negligent behavior that caused his clients' injury or loss does not happen to others.