There are many huge challenges facing a victim of sex abuse. One of the hardest may be talking to someone about it. The victims of sex abuse all face that anxiety, amidst many other emotions. Talking to someone. Anyone. It is difficult and often impossible for the victim of a sexual predator to speak to their closest friend and confidant, to their family, to anyone. The police? A lawyer? A doctor? That may be even more difficult because those are strangers. Why should they be trusted?
Victims of sex abuse usually feel humiliated by what happened. Some blame themselves even though there is no way they could have avoided the skilled techniques of the predator. They are embarrassed and fearful and tormented by anxiety.
Talking to someone trustworthy and knowledgeable about sex abuse is a good thing. But the abused person must feel that it is okay to open up. A psychological counselor who is trained in the consequences of sex abuse is the best person to talk to first. They may be able to ease the emotional stress and ease the process of opening up and trying to heal.
As a lawyer, a sex abuse case starts with me listening and answering questions. I listen. I spend some time giving the brave but fearful person across from me, whatever time it takes to build trust, tell me what happened and let me know what is important to them. I don't "tell" people much at the outset, unless they ask. Their opinion of whether I am trustworthy and can help them determines whether if and when we can go forward together to right the wrong, to seek justice together against the predator and any organization that protected or enabled the abuse to occur.
As the news is filled with reports of sex abuse predators being brought to justice, the public watches in shock and anger, and with no small measure of relief that justice is finally being done. The collective empathy of the Hawaiʻi community for the abused person, is huge. Much love and aloha flows to the brave individuals who are seeking justice. But making the decision to talk to someone is as difficult a challenge as any of us ever face in life. Maybe it is the most difficult. I suspect that it may be. Since I was not abused I cannot know. But I can listen and learn.
And each person is different. No two people have the same case, the same injury, the same problems. Similar? Yes. But not the same. So we have to go slow and I have to learn about the person in front of me. No assumptions are made. And each person deserves the remedy that suits them. We talk about that a lot.
So what happens if an abused person goes to a lawyer about sex abuse? In my office, I listen and learn. Everything said is strictly private and confidential. The abused person has to decide if they believe that I will keep what they say to me, private. I have to build trust and the client decides. Each person is different. Each story is different, even when the perpetrator is the same. Each person experiences their own forms of emotional stress. I listen and answer questions. Sometimes it takes more than one meeting just to get started. I have found that going slow at the beginning is important. It takes a long time to build trust.
You may also find useful:
WAYNE PARSONS  DEC 10, 2012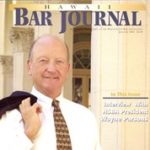 A resident of Honolulu, Hawaii, Wayne Parsons is an Injury Attorney that has dedicate his life to improving the delivery of justice to the people of his community and throughout the United States. He is driven to make sure that the wrongful, careless or negligent behavior that caused his clients' injury or loss does not happen to others.