NBC Nightly News (6/10, story 2, 3:05, Williams) reported, "A lot of people, many of them veteran flyers, have suspected there are two sets of safety and training standards, one for the big commercial jetliners, another for commuters. Those regional airlines, they are under big scrutiny and today Congress got involved in this." NBC (Tom Costello) added, "The FAA insists there is only one safety standard for all commercial airlines. Four months after 50 people died when a Continental Connection flight…crashed in Buffalo, senators today said the crew's inexperience, poor test performance, fatigue and actions in the cockpit were disturbing." Calvin Scovel, Department of Transportation Inspector General said passengers "could reasonably think that the level of safety would be the same no matter what aircraft or what carrier. Yet that's not entirely true." Scovel also "says the FAA has been too cozy with all airlines, missing inspections at seven major airlines with some inspections now two years overdue."
The AP (6/11) reports, "Senators on Wednesday urged the Federal Aviation Administration to implement a 2005 recommendation that airlines be required to check the training histories of pilots they hire." The FAA declined to make the recommendation by the NTSB mandatory. Mark Rosenker, acting NTSB chairman, "told the Commerce, Science and Transportation Committee's aviation subcommittee, which held the hearing, that FAA has also failed to implement hundreds of other NTSB recommendations." FAA Administrator Randy Babbitt, speaking at the hearing, "said it has been the agency's position that it's not obligated to implement every one of NTSB's recommendations," but "said the agency has 'an obligation to explain to the NTSB and the public why'…it rejects a recommendation."
According to the Washington Post (6/11, A3, Freeman), Babbitt was "challenged" by Senators "with questions about the government's supervision of regional carriers." Babbitt "pledged to implement a new system to track open NTSB recommendations." Scovel also "faulted the FAA for failing to design an inspection system tailored for regional airlines, and for failing to oversee repair stations where regional airplanes increasingly go for maintenance."
The Wall Street Journal (6/11, Pasztor) website notes Babbitt "laid out a series of initiatives to ensure a single level of safety between major airlines and their commuter partners." However, while Babbitt "pledged to try to devise new training and pilot-scheduling rules specifically intended to enhance safeguards at regional operators…he also stressed that much of the responsibility for improvements rests with pilots themselves." Babbitt also "indicated the agency will consider drafting different scheduling rules for different types of flying" instead of the current system that "establishes daily, weekly and monthly maximum flying hours that are identical for all airline pilots." Another AP (6/10, Lowy) article and Bloomberg News (6/10, Keane) also covered the story.
Sen. Drogan calls for requiring airlines to get pilot's complete records before hiring. USA Today (6/11, Levin) reports that Sen. Byron Dorgan, chairman of the Commerce Committee's aviation panel, "demanded that aviation regulators close a loophole that can allow pilots to go to work at an airline without disclosing previous flight test failures." Newly appointed FAA chief Randy Babbitt "testified at the hearing that he agreed with Dorgan and would fix the problem." The 1996 Pilot Records Improvement Act requires airlines to "check a prospective pilot's record at other carriers during the past five years," but "does not require checks of tests performed by FAA inspectors or before the five-year period." FAA spokeswoman Laura Brown said the agency "is studying whether it can write rules requiring broader record checks by airlines or whether the changes would need to be made by Congress."
FAA criticized for calling for voluntary safety rules. The Washington Post (6/10, Freeman) reported, "The Federal Aviation Administration's call for voluntary measures to counter safety lapses at regional airlines is drawing criticism from family members of victims who died in the Feb. 12 crash of a commuter plane outside Buffalo." According to Justin Green, an attorney for the families of 15 passengers on the Colgan flight, "the government should forcefully move to tighten FAA rules." He said, "If the Colgan accident does not prompt real significant change — not only at the FAA but also in the industry — I don't know what will." FAA spokeswoman Laura Brown "said the call for voluntary action didn't rule out future rulemaking actions by the agency."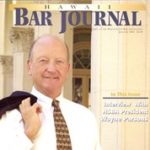 A resident of Honolulu, Hawaii, Wayne Parsons is an Injury Attorney that has dedicate his life to improving the delivery of justice to the people of his community and throughout the United States. He is driven to make sure that the wrongful, careless or negligent behavior that caused his clients' injury or loss does not happen to others.