Bed and Breakfast.
Rental Units.
Manoa fire kills 2 and injures 7.
These are not new headlines in Hawaii.
Am I alone in thinking that we need to look closely at what happened in Manoa?
A dispute arose among tenants at a house that was rented to multiple families. A fire ensued. People died in thr fire. Police are investigating. Was the owner a slum lord or a person who cares? I have no doubt that the truth will come out. I do not know the truth yet.
The structure that burned today is in a very exclusive neighborhood. Manoa. Property values are high. Out of sight to most. The owner was on TV tonight. She gave the impression that she was giving reasonable rents to tenants. Reasonable as opposed to what the market would allow?
I am suspicious about what led to this tragedy.
Was the landlord making money by crowding people with forseeable issues into tight quarters? I do not know.
Stay tumed as I investigate.
And more importantly, tell me hat you think about this situation and if you know something please tell someone about what you know.
If you are concerned you shouls also read the KHON report:
"Homeowner Questions if Deadly Fire was Intentionally Set"
Ron Mizutani reports that "neighbors say they woke up to the sounds of a loud argument coming from the home and within minutes saw flames. Residents say the sound of a woman screaming echoed through the neighborhood. Residents on Mauna Place knew something was wrong as the clock approached midnight."
"It's pretty sound proof in the house so to hear it must have been a pretty loud argument," said neighbor Rick Burke. " The fire completely destroyed the home of H.R.H. Fleur who lived in the multi-story home with her daughter and granddaughter — along with five tenants.
"There's a lot of mystery shrouding the whole business — cause especially of the fire. Whether it was accidental arson, who knows," said Owner of the struture Fleur.
Talk of arson surfaced after an argument erupted involving two tenants and her grandson who was accused of stealing a moped.
"One was very angry with my grandson and one was very very very angry with me 2 because I refused to allow him to use his deposit for his last
month's rent," said Fleur. "It could be the argument that provoked the fire setting — but we don't have any idea."
Fleur says she, her daughter and granddaughter were able to escape — but two people did not.
"Somebody possibly could have had a hard time getting out? Oh yeah – yeah," said former tenant Rick Smith, who lived in the home for two years before moving out eight months ago.
According to city records, the homeowner was issued several violations, including one for an illegal duplex, another for doing work without a permit and most recently in September 2007 for having more than five unrelated people occupying the house with a building partition.
"Yes it's a rooming house," neighbor Rick Hoo. "I couldn't count the street is just covered with cars — it's hard to tell because people keep coming and going."
It took firefighters nearly 12 hours to stabilize the home before the bodies of a man and a woman were removed.
"One was in a room, one was out of the room in the hallway," said Capt. Terry Seelig of the Honolulu Fire Department.

"I have complete confidence in HPD and HFD they'll get to the bottom of it and if someone is at fault — than we obviously will do what we have to do," said Honolulu Mayor Mufi Hannemann.
One person is still un-accounted for but after three extensive searches firefighters believe the missing man was not in the home.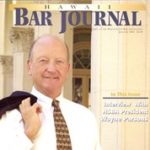 A resident of Honolulu, Hawaii, Wayne Parsons is an Injury Attorney that has dedicate his life to improving the delivery of justice to the people of his community and throughout the United States. He is driven to make sure that the wrongful, careless or negligent behavior that caused his clients' injury or loss does not happen to others.