As I write this Kamehameha highway is shut down near Turtle Bay due to motorcycle crash and police investigation according to a report by KHON:
Honolulu police have closed all lanes on Kamehameha Highway between Crawfords and Kahuku Sugar Mill due to a motorcycle accident.

Details of the accident are limited at this time.

The investigation is ongoing.

Motorists are urged to avoid the area.
If anyone has information regarding the cause of the crash or other facts about the incident please comment below and let the police know if you have not already done so.
According to the Injury Prevention Advisory Committee report: Injuries in Hawai'i 2007 – 2012, at page 67, "deaths among motorcyclists were the 6th leading cause of fatal unintentional injuries in the state, accounting for 146 total deaths from 2007 to 2011."
Of the total of 146 deaths, 77 were killed on Oahu and 20 of those were riding mopeds. Approximately 75% of those killed were not wearing helmets according to the report.
And tragic injuries are also common when a motorcycle of moped crashes on the highway.
Should we accept this record of injury and death or work toward ways to reduce the carnage through safety and prevention measures? Often the focus seems to be on the motorcycle rider but the investigations often show that a distracted or inattentive driver failed to observe the motorcycle. Although I am an advocate for motorcycle, moped, bicycle and skateboard helmet laws, as one way to save lives, reduce tragic injuries and save tax dollars on the huge medical bills resulting from these crashes, I think we need also to address the growing number of driver distractions that are causing many of these crashes. It is not the motorcycle driver's fault in many instances.
I am a proud supporter of the movement to End Distracted Driving: www.EndDD.org and www.NODD.org as well as 60 For Safety.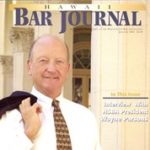 A resident of Honolulu, Hawaii, Wayne Parsons is an Injury Attorney that has dedicate his life to improving the delivery of justice to the people of his community and throughout the United States. He is driven to make sure that the wrongful, careless or negligent behavior that caused his clients' injury or loss does not happen to others.