The AP (9/29, Thomas) reported, "Toyota Motor Corp. said Tuesday it will recall 3.8 million vehicles in the United States, the company's largest-ever U.S. recall, to address problems with a removable floor mat that could cause accelerators to get stuck and lead to a crash." Toyota said it was "still working with officials with the National Highway Traffic Safety Administration to find a remedy to fix the problem and said owners could be notified about the recall as early as next week." NHTSA said it "had received reports of 102 incidents in which the accelerator may have become stuck on the Toyota vehicles involved."
Forbes (9/29, Muller) reported, "The impending U.S. recall, the largest in Toyota's history, followed a horrific crash last month in San Diego in which a mat was suspected of snagging a gas pedal on a runaway Lexus, ending with a fiery crash that killed four family members. A minute before the crash, the driver called police to say the car had no brakes and the accelerator was stuck. The runaway car was doing more than 120 mph when it hit a sport-utility vehicle, launched off an embankment, rolled several times and burst into flames."
Bloomberg News (9/30, Keane, Ohnsman), the Wall Street Journal (9/30, B3, Mitchell), and USA Today (9/29) also covered the story.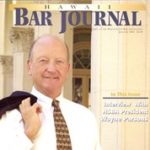 A resident of Honolulu, Hawaii, Wayne Parsons is an Injury Attorney that has dedicate his life to improving the delivery of justice to the people of his community and throughout the United States. He is driven to make sure that the wrongful, careless or negligent behavior that caused his clients' injury or loss does not happen to others.