I posted an article on pesticides in Hawaii waste water (KHNL Reports Possible Health Risks of Pollutants in Honolulu Wastewater) and I am following up with an inspiring piece from the Big Island about consumer activism regarding pesticides that I found today. You can find to original article at a chemical sensitivity website that is worth visiting if you care about risks to public health in Hawaii. VardoForTwo: Pesticide Action Network.
The center piece of the VardoForTwo story is a pesticide called fipronil. Dangerous stuff this fipronil. It has been banned for years in France because it wiped out the French honeybee industry. In Louisiana it wiped out the cray fish farms when it got into the water. That debacle resulted in a a $45 million settlement for destroying the crawfish farms 10 years ago and now another group of farmers have filed suit for the same reason demonstrating the long term effects of poisoning the water with this pesticide: "Crawfish group sues Icon pesticide maker"
So who is watching out for the public? Apparently no one. Not government and certainly not the corporate giants in the pesticide industry who make money selling this stuff. Oh, by the way, fipronil is the active ingredient in the most popular subterranean termite pesticide: Termidor. Those selling Termidor refer to it as a "low toxicity" pesticide. I suggest that if you read about the actual chemical Termidor and what it becomes when it breaks down in the soil around your house or your kids' school you will think the word used should have been "poison":
Fipronil is a relatively new insecticide. It is used in cockroach baits and gels, flea products for pets, ant baits and gels, termite control products, turf and golf course products, and agricultural products.

Symptoms of exposure to fipronil include headache, nausea, dizziness, weakness, and sometimes eye irritation and eye injury. In pets, poisoning symptoms include irritation, lethargy, in coordination, and convulsions.

In tests with laboratory animals, fipronil caused aggressive behavior, damaged kidneys, and "drastic alterations in thyroid function."

The fipronil-containing product Frontline caused changes in the levels of sex hormones.

The offspring of laboratory animals exposed to fipronil during pregnancy were smaller than those of unexposed mothers. They also took longer to mature sexually.

The U.S. Environmental Protection Agency classifies fipronil as a carcinogen because exposure to fipronil caused benign and malignant thyroid tumors in laboratory animals.

One of fipronil's breakdown products is ten times more toxic than fipronil itself.

People can be exposed to fipronil when they pet an animal that has received a flea treatment.

Fipronil persists for at least 56 days on pets.

Studies of fipronil contamination of water are limited, but it has been found in rivers near rice fields where it is used in Louisiana. It has also been found in an urban stream in Washington.

Fipronil is toxic to birds, lizards, fish, crawfish, shrimp, bees, and other animals. Minute concentrations (as low as five parts per trillion) have caused adverse effects.
Millions of gallons of Termidor have been sprayed under and around Hawaii buildings. the non-poisonous solutions cost a few cents more but then Big Business and government put money ahead of health so Hawaii's families get pesticides around their homes and schools.
Here is the great article from VardoForTwo:
Friday, January 9, 2009 PESTICIDE ACTION NETWORK Yesterday an issue relating to the life of bees turned me into a little volcano. Susie Collins over at The Canary Report was the messenger of the story that caused the volcano-making. Here's the link to that story about the state of Hawaii Department of Agriculture's decision to poison all the wild bee hives in Hilo Town, on the island of Hawaii.

Here is an excerpt from the article appearing in the Honolulu Advertiser:

The state Department of Agriculture plans to poison wild honey bee hives in Hilo as an emergency measure to stop a growing infestation of bee-killing varroa mites, and warns the public against eating honey from wild hives over the next three weeks.

The department is using a "crisis exemption" to deploy the insecticide fipronil at about 200 baiting stations within a five-mile radius of Hilo Harbor.

Pesticide is never, in my opinion, a solution. I know there are always opinions in very high places (not heaven) that argue against my opinion and yet, pesticides repeatedly are the source of physical break-down in my thyroid gland and brain cells. Those of us disabled with Multiple Chemical Sensitivities know without doubt the malignant effects of the 'pesticide solution.'

As part of my volcanic condition yesterday, I sought guidance through my prayers and meditative walks along the shore praying for "the serenity to accept the things I cannot change, courage to change the things I can, and the wisdom to know the difference." I found peace with my volcanism — the part of me that knows courage comes from the fire of transformation. Then I took action: I made calls, sent emails and sought other opinions.

I have emailed Beyond Pesticides to ask if their organization is aware of the state of Hawaii's decision to use fipronil. I have yet to get a reply. A phone call to one of my dear friends here in Washington who is also MCS offered me other avenues to learn more and perhaps abate this action.

Last night I get this email from Bobby McClintock in Honolulu. HERE'S A SOLUTION, and a way to abate the irresponsible and arrogant belief that "pesticides are the solution."

"This is too important an issue to not pass on. Please sign on to this petition from the Pesticide Action Network. Those disabled with MCS will be particularly interested in the N statement in the A through Z categories. Please move down to see N in its entirety from just the statement. Please also pass this on to your entire network.

Thanks! Bobby"

I hope you will join in the battle to demand a healthy environment. Stopping he use of pesticides altogether is the world trend. Lets do the same in Hawaii.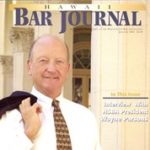 A resident of Honolulu, Hawaii, Wayne Parsons is an Injury Attorney that has dedicate his life to improving the delivery of justice to the people of his community and throughout the United States. He is driven to make sure that the wrongful, careless or negligent behavior that caused his clients' injury or loss does not happen to others.