The video "Technically Almost Legal: Driving distractions like these should be avoided—even though they are legal makes us laugh but also ask ourselves if maybe we all should look at the safety of what we do and not just ask if its legal or not:
https://youtube.com/watch?v=SVKRNxY0HPoframeborder%3D0allowfullscreen
Joel Feldman whose daughter Casey was killed when she was 20 by a distracted driver has written a riveting article in the Huffington Post about cell phone Apps: "The Snapchat Distracted Driving Lawsuit: What Legal and Moral Responsibilities do App Manufacturers Have With Respect to Distracted Driving?" As Casey's dad points out the rampant use of devices in cars is leaving a trail of death, ruined lives and devastated families:
Whether it's texting, accessing Facebook, taking selfies or using other apps, including Snapchat, we have become a nation of distracted drivers.  The estimates of 10 people being killed and more than a thousand injured daily from distracted driving are likely far too conservative. In 2015, the AAA Foundation for Traffic Safety and the University of Iowa released a study suggesting that distracted driving plays a much larger role in crashes than government statistics suggest, with more than 50 percent of teen crashes attributable to distraction. Smartphone use and interacting with passengers were the most frequent distractions.
The AAA Study "Distraction and Teen Crashes: Even Worse than We Thought" was reported on by Michael Green the Director of AAA Public Relations:
Researchers analyzed the six seconds leading up to a crash in nearly 1,700 videos of teen drivers taken from in-vehicle event recorders. The results showed that distraction was a factor in 58 percent of all crashes studied, including 89 percent of road-departure crashes and 76 percent of rear-end crashes. NHTSA previously has estimated that distraction is a factor in only 14 percent of all teen driver crashes.
When I was growing up it was not uncommon for me to get in a car being driven by someone that I knew was intoxicate or close to it. It was unusual for anyone to speak up or get out of the car. Now days it is not unusual for us to be in cars with a distracted driver. We are trying to make it "usual" and not "unusual" to speak up about it to the offending friend or family members. Driving "intexticated" is not acceptable to many teens and their parents who have attended one of Joel Feldman's EndDD presentations.
I know of no law that requires a passenger to "speak up" to a distracted driver. But it is the right thing to do. Which brings us back to the App industry that makes a profit selling Apps that they know will be tempting to use by a driver of a 4,000 pound vehicle hurtling down the streets at 30 mph to 70 mph. The App manufacturers also know that those drivers will have reaction times equal to a drunk driver with a blood alcohol of 0.08%. Is it too much to ask them to help save lives as they profit from their product sales?
The Snapchat App "speed filter" can measure the speed that the user is traveling and it has been used to show speeds of cars. Is that something Snapchat creators should have been aware of and done something to prevent that use, or discourage that use, or ….. something else? Is it a basis for liability against the company when someone dies doing it? I suppose many will say that the personal responsibility of the driver is where liability lies. But there are many things that are legal but are really lousy things to do – don't do it!
On that score I say that certainly the driver using Snapchat at 100 mph is responsible for the harm they cause and their gross carelessness. But even though there isn't a law in place to hold Snapchat at fault, it seems to me that the company shares in some moral obligation to address the problem their App creates. If a company is creating Apps isn't it fair that they consider the harmful use of their product in motor vehicles and try to both educate the users and build awareness as well as building safety into their creations? As John Bair from Buffalo, New York asks in his Article "Snapchat Distracted Driving – EndDD":
A recent lawsuit involving an 18 year old, the speed filter on Snapchat, and another vehicle are putting the Distracted Driving epidemic in the news. Purportedly at 107mph while posting to snapchat using the speed filter.  Is Snapchat corporate going to do anything about it?
Do think Snapchat should "do something about it?
Here is what's at stake: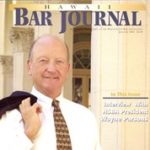 A resident of Honolulu, Hawaii, Wayne Parsons is an Injury Attorney that has dedicate his life to improving the delivery of justice to the people of his community and throughout the United States. He is driven to make sure that the wrongful, careless or negligent behavior that caused his clients' injury or loss does not happen to others.