Toy safety is on the top of the list with the Consumer Product Safety Commission (CPSC) this month. The stores are filled with toys for the holidays and parents and grandparents are scouring department store shelves looking at a myriad of new toys. The CPSC hopes that parents and gift buyers check for toy safety as a part of every purchase. In its annual holiday toy safety message the CPSC and the U.S. Customs and Border Protection (CBT) and Safe Kids Worldwide remind parents to be diligent when making their holiday shopping choices.
"CPSC, CPB and industry activity has been with one goal in mind, to keep the toys our children play with the safest in the world" said acting chairman, Nancy Nord. "Vigorous inspection of toys, testing and law enforcement have made toys the safest this season."
The seriousness of the issue is highlighted by CPSC findings from 2007 which reported 18 toy-related deaths and about 170,000 hospital emergency room treated toy-related injuries to children under 15. Interestingly most of the deaths were associated with airway obstruction from small toys, drowning or motor vehicle accidents during play. The injuries were mostly lacerations, contusions and abrasions, and the head and face area were the most frequently injured. Here are the top five toy hazards:
1. Scooters and other riding toys – skateboards, inline skates, bikes, shoes with rollers, etc. Kids must also wear helmets, hand and elbow protection and such safety gear should be worn at all times and carefully sized to fit.

2. Small balls and other toys with small parts – young children under three are susceptible to swallowing and choking on small parts of toys.

3. Balloons – children under eight years can choke or suffocate on uninflated or broken balloons. Parents should keep uninflated balloons away from children and discard broken balloons.

4. Magnets – this is for children under six and parents should avoid buying and giving a play set with small magnets. If magnets or pieces of toys with magnets are swallowed serious injuries or death can occur.

5. Chargers and adapters – children should not charge batteries without adult supervision. The charges and adapters can burn children.
And since gifts are wrapped, unwrapped, unboxed and opened, additional precaution should be taken once the child has a toy.
1. Immediately discard plastic wrappings before they become playthings. They pose dangers in themselves.

2. Protect younger siblings from getting access to toys appropriate only for older children.

3. Read the instructions and warnings on battery chargers. Some charges lack any device to prevent overcharging.
Another concern is secondhand stores and online vendors. Be careful that you aren't purchasing a recalled, banned or unsafe toy under current U.S. safety standards. Many of the bargain stores deal in secondhand, refurbished or recalled merchandise. Foreign made products may sneak into the U.S. and there is no control – and no recourse – if someone is injured with a foreign product. BUY AMERICAN and protect your children.
You can check the recall status of a product by going to www.cpsc.gov. Also at that website you can sign up to be kept up to date on dangerous products and to get recall announcements sent directly to your email account. You can choose to receive recall announcements or children product recalls only. You can also call the toll-free CPSC hotline at 800-638-CPSC. The CPSC encourages people to seek out information about all types of recalls at www.recalls.gov. Consumers can also view video clips (transcripts) about the top five toy hazards and shopping safety tips which is provided by the CPSC in streaming video format.
CPSC also seeks your help in identifying dangerous products. Their website provides the following instruction: "To report a dangerous product or a product-related injury, call CPSC's hotline at (800) 638-2772 or CPSC's teletypewriter at (800) 638-8270 , or visit CPSC's website at www.cpsc.gov/talk.html. To joint the CPSC email subscription list please go to https://www.cpsc.gov/cpsclist.aspx. Consumers can obtain this release and recall information at CPSC's website at www.cpsc.gov.
To keep the Christmas holiday happy and safe protect the kids from toys that are unsafe and may cause an injury that spoils the season. A good source of more toy safety information is Megan Roth's Blog in Desmoines, Iowa. Ms. Roth has posted an informative practical article: "Toy safety: How To Shop Smart". Use the internet and Injury Board to keep yourself informed about health and safety issues and to find resources in your community to answer your questions with experienced and credible attorneys. Have a great Holiday Season.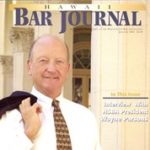 A resident of Honolulu, Hawaii, Wayne Parson is an Injury Attorney that has dedicate his life to improving the delivery of justice to the people of his community and throughout the United States. He is driven to make sure that the wrongful, careless or negligent behavior that caused his clients' injury or loss does not happen to others.