The Fort Myers (FL) News-Press (10/20, Wozniak) reports, "A summit beginning Wednesday in Beijing between the U.S. Consumer Product Safety Commission and its Chinese counterpart will press for companies in the Chinese drywall supply chain to take responsibility for their defective product. Commission Chairwoman Inez Tenenbaum will appeal to the Chinese companies to do 'what is fair and just,' commission spokesman Scott Wolfson said Monday." But "the mountain of obstacles to a recall appears insurmountable, say attorneys, academics and other experts in Chinese law and Chinese business culture. 'If China won't recall the defective products in its own market, what makes anybody think that they'll do it for products in the U.S?' asked Adam Minter, who blogs in Shanghai."
See my other articles on Chinese Drywall at my Injury Board Honolulu Blog.
In a separate article, the Fort Myers News-Press (10/20, Wozniak) reports on reasons why a Chinese drywall recall would prove difficult. Marshall Meyer, a professor at Wharton School and a global expert on Chinese business, said that "in this case, there are numerous distributors of a Chinese product that is difficult to trace because it is made by many companies and some of the product is not marked." CPSC spokesman Scott Wolfson said, "CPSC has sent more than 100 letters to U.S. importers, suppliers, manufacturers and home builders to obtain information about what they know, when did imported drywall come into this country and which communities was it used in."
Bill urges banks to assist Chinese drywall homeowners. Housing Wire (10/19, Prior) reported, "Congressman Glenn Nye (D-Va.) introduced a concurrent resolution in the House of Representatives calling for banks and mortgage servicers to assist homeowners struggling with toxic drywall, according to a release from his office." The legislation "urges mortgage servicers and banks to provide temporary forbearance on their mortgage payments to help families afford the costs of additional residency. 'Recognizing this issue in Congress and formally asking lenders to be a part of the solution will give families more leverage when working with banks or mortgage holders who may be unfamiliar with the seriousness of this problem,' Nye said."
Drywall inspections underway. WVUE-TV New Orleans (10/19, Parker) on its website reported, "Preparations are ramping up in preparation for the first trials in cases of toxic Chinese drywall. Judge Eldon Fallon has ordered a meticulous inspection of more than two dozen suspected homes across the country." All the findings "are being recorded for the judge, as they will be an important tool in court during trial. Plaintiffs' attorneys say they approximate a cost of $100,000 per home or a third of the cost of the home to begin to make homeowners whole." They believe the total cost "to settle the lawsuits would be staggering."
Florida soldier's home contaminated with Chinese drywall. WPTV-TV West Palm Beach, FL (10/19, Cashmere) on its website reported on Colin Green, a soldier from Port St. Lucie, FL, who "returned from overseas to his two year old home" only to find it contaminated with Chinese drywall. "Time is of the essence but time isn't exactly what Green has in abundance. In less than a week he heads back to serve his country at Fort Bragg, North Carolina."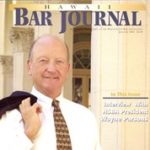 A resident of Honolulu, Hawaii, Wayne Parson is an Injury Attorney that has dedicate his life to improving the delivery of justice to the people of his community and throughout the United States. He is driven to make sure that the wrongful, careless or negligent behavior that caused his clients' injury or loss does not happen to others.