It is the 4th of July and if you plan on setting off fireworks today please look at the label first. The U.S. Product Safety Commission and the manufacturer of the following fireworks have announced their recall for safety reasons. The product is Screech and Scream Fountain Fireworks by Black Cat Fireworks© out of Kansas. You can return the yellow and red cylinderical device for a full refund by calling (913) 649-0537.
Fireworks cause thousands of injuries each year and the last thing you want is to be injured by a defective product.
The Consumer Product Safety Commission posts information on recalls of products and is an excellent resource to protect your family.
How big is the problem: 9,200 people were injured in the U.S. from fireworks and 11 died in 2006 according to the Center for Disease Control (CDC). Two-thirds of the injuries happen between june 16 and July 16 and one-third of the injured are undrer 15 years of age.
Fireworks are inherently dangerous products. make sure that your loved ones are not being exposed to the additional risk of a product that has been recalled.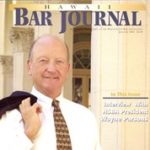 A resident of Honolulu, Hawaii, Wayne Parson is an Injury Attorney that has dedicate his life to improving the delivery of justice to the people of his community and throughout the United States. He is driven to make sure that the wrongful, careless or negligent behavior that caused his clients' injury or loss does not happen to others.