On the front page of its Business Day section, the New York Times (10/8, B1, Wayne) reports that hundreds of lawsuits from homeowners affected by Chinese drywall "are piling up in state and federal courts, and a consolidated class action is moving forward in Louisiana before Judge Eldon E. Fallon of Federal District Court, who will begin hearing cases in January." But "whether the Florida builders who brought the class-action lawsuit could ever collect on any future judgment remains unclear, because of the difficulty of gaining jurisdiction and enforcing rulings against foreign companies, especially in China." The Times notes that insurance companies "have become a popular target of lawsuits over their refusal to pay claims filed by homeowners and home builders, stating that their policies do not cover problems caused by pollutants."
The Bradenton (FL) Herald (10/8, Gagliano) reports, "In most cases, insurance companies are likely to reject claims over Chinese drywall and, in some circumstances, insurers will not renew policies." Filing a claim "over Chinese drywall damages may be the biggest risk factor for homeowners in terms of not being renewed. 'As long as no claims have happened, it shouldn't be a problem,' [Alden Weichel, president of Bradenton Insurance], said. 'If a claim has come out it could face nonrenewal.'"
Drywall From China Causes Concern Over Sulfur Odor In Homes
New legislation could help homeowners sue Chinese drywall manufacturers – by Wayne Parsons, August 12, 2009.
Louisiana state Senators to host two Chinese drywall town hall meetings. The New Orleans Times-Picayune (10/7, Warren) reported that Louisiana "State Sens. Julie Quinn and A.G. Crowe will host two town hall meetings on Chinese drywall in Chalmette and Slidell in the coming weeks."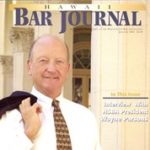 A resident of Honolulu, Hawaii, Wayne Parson is an Injury Attorney that has dedicate his life to improving the delivery of justice to the people of his community and throughout the United States. He is driven to make sure that the wrongful, careless or negligent behavior that caused his clients' injury or loss does not happen to others.