Covidien hernia mesh has been used to repair abdominal hernias since 2011. Hernia Mesh products have resulted in many complaints from patients in Hawaiʻi and across the country. Here is an experience reported to the Food & Drug Administration (FDA) by a patient with this hernia mesh product:
[S]ince implantation of the parietex progrip mesh, he experiences constant pain in his right testicle. He also stated he has severe pain starting in his right groin up to his belly button. He also experiences pain down the inside of his leg to the bottom of his foot. Pt also says he often feels an "electrical jolt" feeling between his testicle and leg, on the back of his knee, and where the pain ends up through his groin. He stated his lower abdominal area is also in constant pain and has spasms. ******** His everyday living has been severely impaired and he says he is basically disabled due to constant pain. Pt is concerned the mesh is possibly poisoning him since it's made of polyester. ******** Now, he claims the smell of anything with "poly" in it makes him sick. He stated he takes pain medication, but it doesn't really help. He says his sleep is disrupted, he sleeps very little due to pain, and the little amount of sleep causes  some anxiety for him. MAUDE Adverse Event Report: COVIDIEN COVIDIEN PARIETEX PROGRIP HERNIA MESH
As recently as last week a similar case came into my office complaining of severe pain for an implantation of Covidien hernia mesh in March 2018 here in Honolulu. Before I can advise a person that they have a valid claim, I must investigate all of the circumstances surrounding the product and the patient. We get all of the medical records and have specialists determine the cause of the problems and often a surgery is required.
If you or someone you know is experiencing pain after a hernia mesh product is implanted in their body, my office is the only Hawaiʻi law firm handling these cases. Call for a free consultation.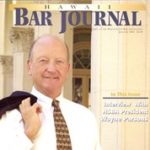 A resident of Honolulu, Hawaii, Wayne Parsons is an Injury Attorney that has dedicate his life to improving the delivery of justice to the people of his community and throughout the United States. He is driven to make sure that the wrongful, careless or negligent behavior that caused his clients' injury or loss does not happen to others.