On The Early Show on CBS News (5/12), Julie Chen spoke with attorney Mary Schiavo and the sister of one of the crash victims of Flight 3407. Schiavo said the fault lies with the airline because the FAA training is minimal. She added that there may be many other pilots in the "regional carrier industry" that have poor training. Schiavo said when asked what she thought the result of the hearings would be, that "the NTSB will be very hard on FAA," that the FAA should be making it clear to carriers that their requirements are the bare minimum, and she believed that the unique system on the plane involved in the crash will be brought up and the lack of the pilot's training on that system will be criticized.
Pilots of flight 3407 talked of inexperience. The Wall Street Journal (5/13, Pasztor) reports, "Pilots at the controls of the commuter plane that crashed Feb. 12 in Buffalo, N.Y., spent their last few moments bantering about their inexperience and lack of expertise in coping with the icy conditions they faced that night, a transcript from the flight showed." Now, "evidence released by the NTSB indicates that an aerodynamic stall that brought the plane down wasn't triggered by ice accumulation, but rather by Capt. Renslow's decision to pull back on the controls and overpower an automatic stall-protection system that was trying to push the nose of the plane down to regain flying speed." Also, the hearing "revealed" Colgan Inc., which is part of the Pinnacle Airlines Corp. "previously failed to maintain detailed records of pilots who failed proficiency tests, or track their progress as they tried to pass flight tests." The New York Times (5/13, A1, Wald) also covers the story on its front page.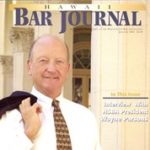 A resident of Honolulu, Hawaii, Wayne Parsons is an Injury Attorney that has dedicate his life to improving the delivery of justice to the people of his community and throughout the United States. He is driven to make sure that the wrongful, careless or negligent behavior that caused his clients' injury or loss does not happen to others.