The numbers are daunting. 5.5 million people over age 65 suffer from Alzheimers and 200,000 people under age 65. One in ten people age 65 and older suffer from Alzheimer's Dementia. That 10% of that population. In the U.S. two-thirds of the people are women. See "Alzheimer's and Dementia Facts and Figures" from the Alzheimer's Association 
In 2010, according to the 2013 State Plan on Alzheimer's Disease & Related Dementias, Hawaii had approximately 27,000 cases of diagnosed dementia for those age 65 and above. This number is expected to reach 34,000 by 2025, an increase of 48%. Currently it is estimated that 28,000 diagnosed cases and 66,000 family members and friends are involved in the care for those patient
This week my office is giving a check for $2,500 to Alzheimer's Association, Aloha Chapter to support public awareness of the disease and to increase support for patients and their families. The money was raised through contributions from companies and individuals who want to help and my law office.
The Legal Examiner involves a network of trial lawyers committed to being good public citizens and helping to improve the lives of those in their communities across the country. This is one of those activities, and many law firms across the country have projects going on this week to help with this serious disease. The Injury Board is the name of the group, and here is a description of the DAY OF ACTION for Alzheimer's and Dementia:
With nearly 5.7 million Americans living with Alzheimer's disease, this year's IB Day of Action (#IBDayofAction) will focus on caring for those who once cared for us.

During the month of November, which is also National Alzheimer's Disease Awareness Month, member firms will work collectively to help build awareness about this life-altering disease by teaming up with Alzheimer's and memory care facilities across the U.S.
One example of the efforts by a law firm member of the Injury Board effort is Eric Chaffin's firm in New York and Pittsburgh:        :
Chaffin Luhana LLP split the firm's efforts in two. The Pittsburgh office participated in the Walk to End Alzheimer's on Oct. 13 and the New York office is also participating in a walk in November. The firm also raised more than $3,000. They have also launched a Alzheimer's Awareness project. The project involved the entire firm where they interviewed more than a dozen members of the Alzheimer's community including researchers, physicians, caregivers, counselors, and support group founders. The interviews will be posted on the firm's Legal Examiner site throughout the month of November.
I know Eric Chaffin as a fine trial lawyer whose firm represents people who were seriously injured by defective and dangerous products such as hernia mesh. His firm's work on Alzheimer's Disease is unrelated to the firm's business, but it has inspired me to do the same types of interviews that they conducted, here in Hawai'i in the months to come, and publish the stories in this Legal Examiner column. The goal, of course, is to both raise awareness in the community about Alzheimer's and Dementia, and to help get information and support to families dealing with the condition. In the coming months watch for articles on these conditions with practical information that will help affected families.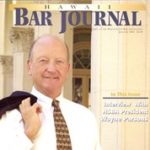 A resident of Honolulu, Hawaii, Wayne Parsons is an Injury Attorney that has dedicate his life to improving the delivery of justice to the people of his community and throughout the United States. He is driven to make sure that the wrongful, careless or negligent behavior that caused his clients' injury or loss does not happen to others.